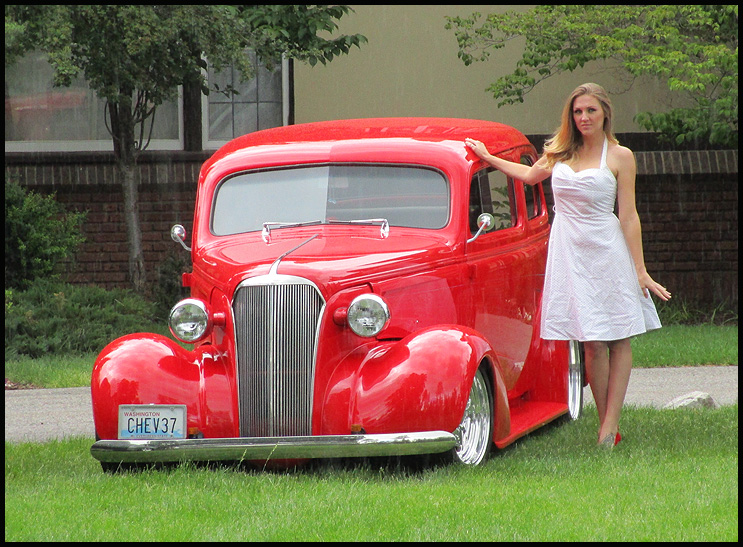 1st ​Blog Post for the new​ Gent's Web Site.
Just received a call recently from club member Andy Terris,​ asking if I had sold my 37.  I told him not yet. Long story short we made a deal and I'm very happy to say he will be the new owner.  As I found out, a 37 Chevy Street Rod needs an owner that is a great mechanic himself and can do all the work that is required when something goes wrong (as it will with any older car). Andy is a perfect fit! His dad owned a 37 so Andy is excited to be able to take his grandchildren for rides.
Roger Frye did an appraisal which came thru with flying colors.  Hope you enjoy the 37 Andy & Bonnie!!
Thank you,
Bruce