Here are the candidates for the Gents end of year 2023 MOST IMPROVED CAR award. Scroll down to see what our Gents sisters and brothers have been up to.
Have your special project hiding in the garage? Let us know and we'll share it with our membership. As your project car progresses, we'll update your entry with any new photos you send our way and share with our Gents members so everyone can see what you're doing. Before and after shots are always good. Submit photos to d.carriveau@att.net We know it takes time to complete a car project. If you entered last year, enter again this year and show us your continued progress or improvements.
Your stories and photos will help us to vote on our 2023 Most Improved Car contest winner sometime in November. Happy project and GOOD LUCK.
Bob Milton's 1974 Dodge D-100 Adventurer Pickup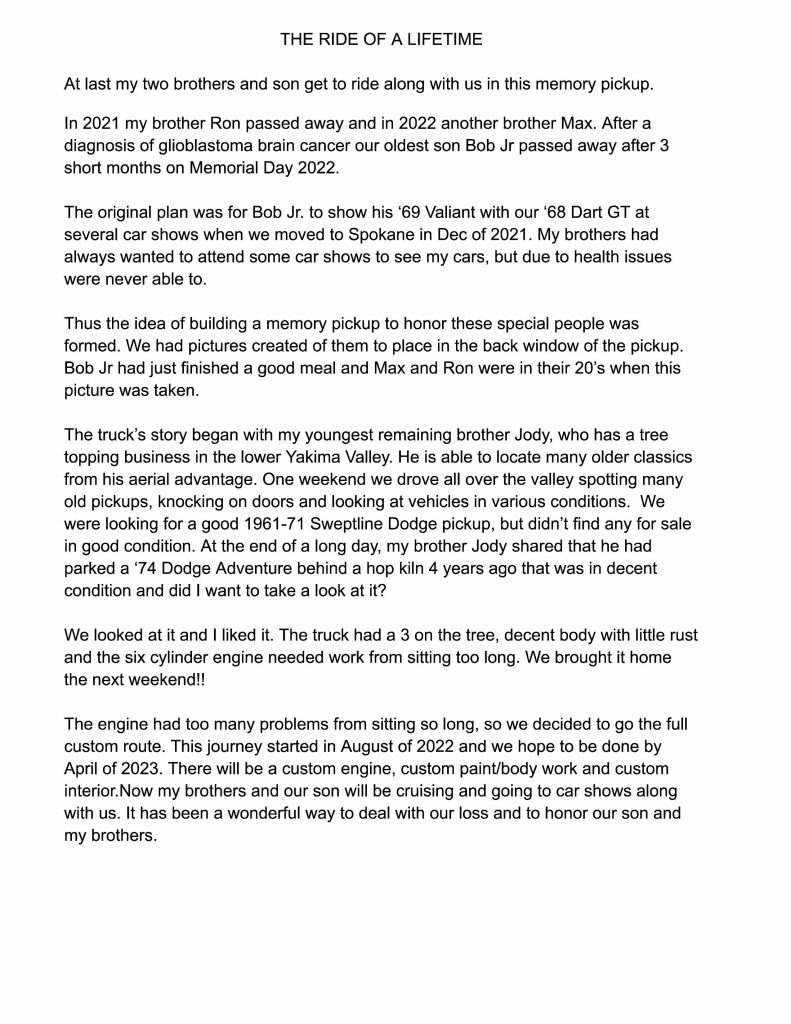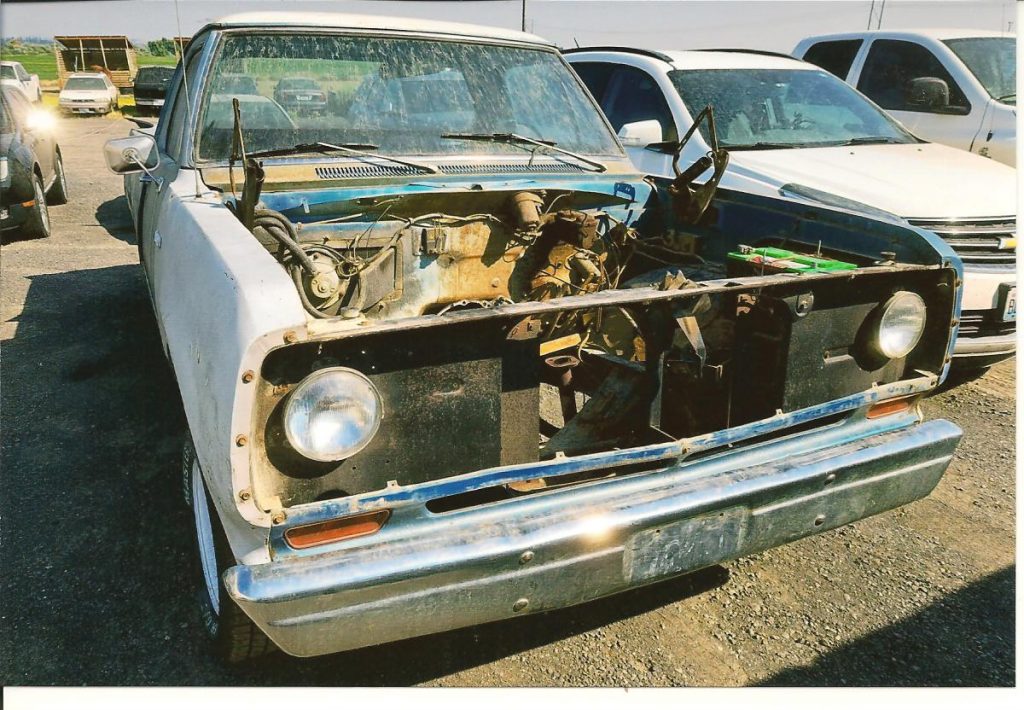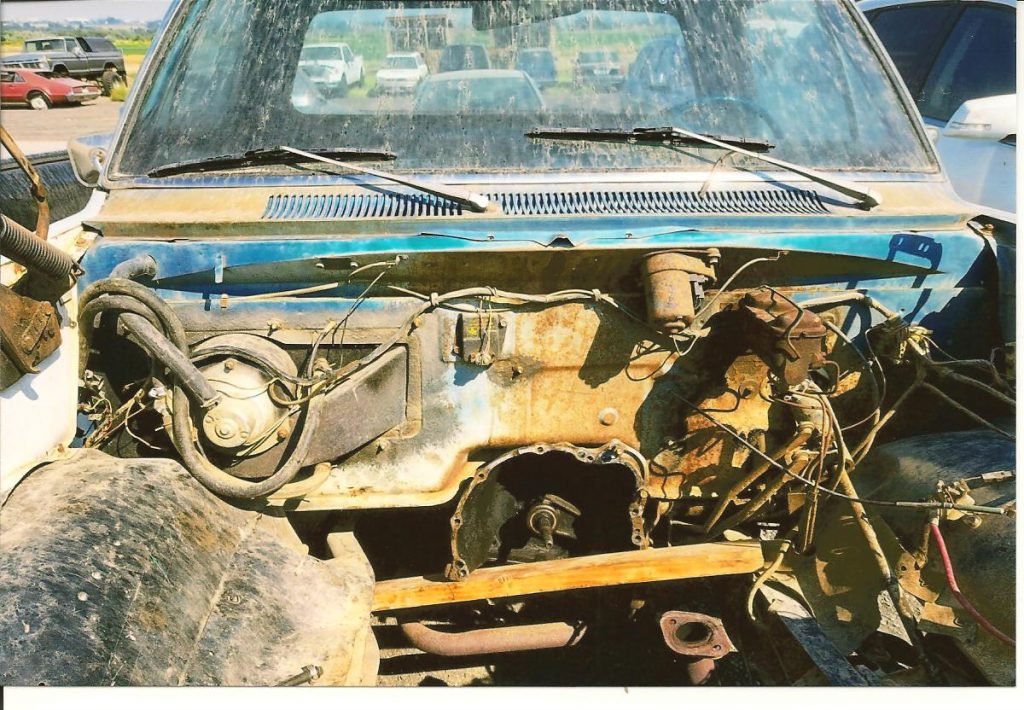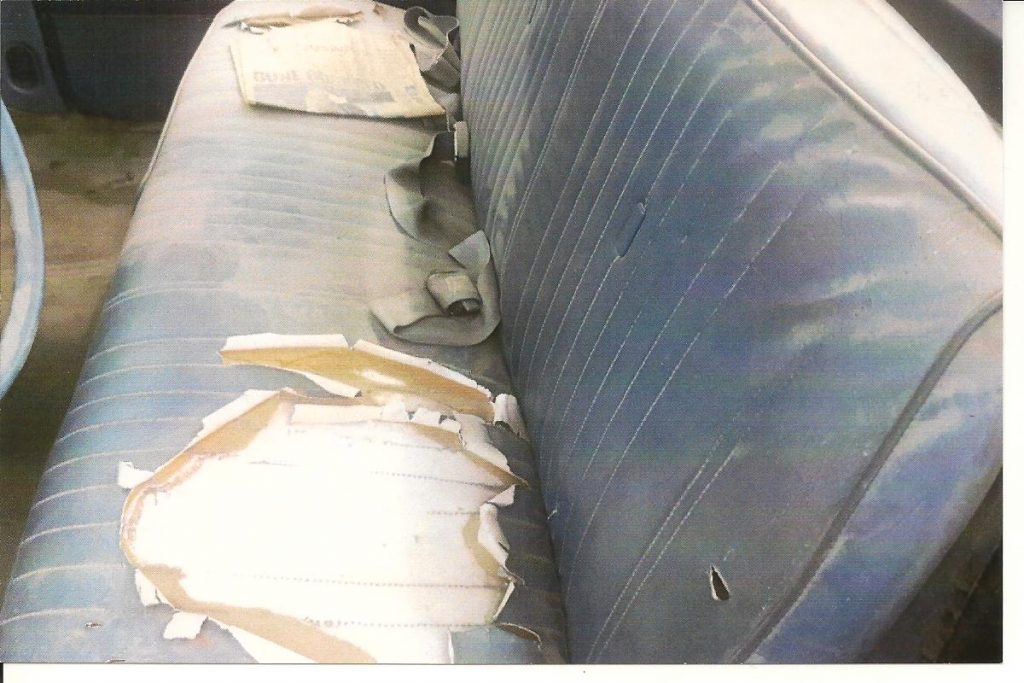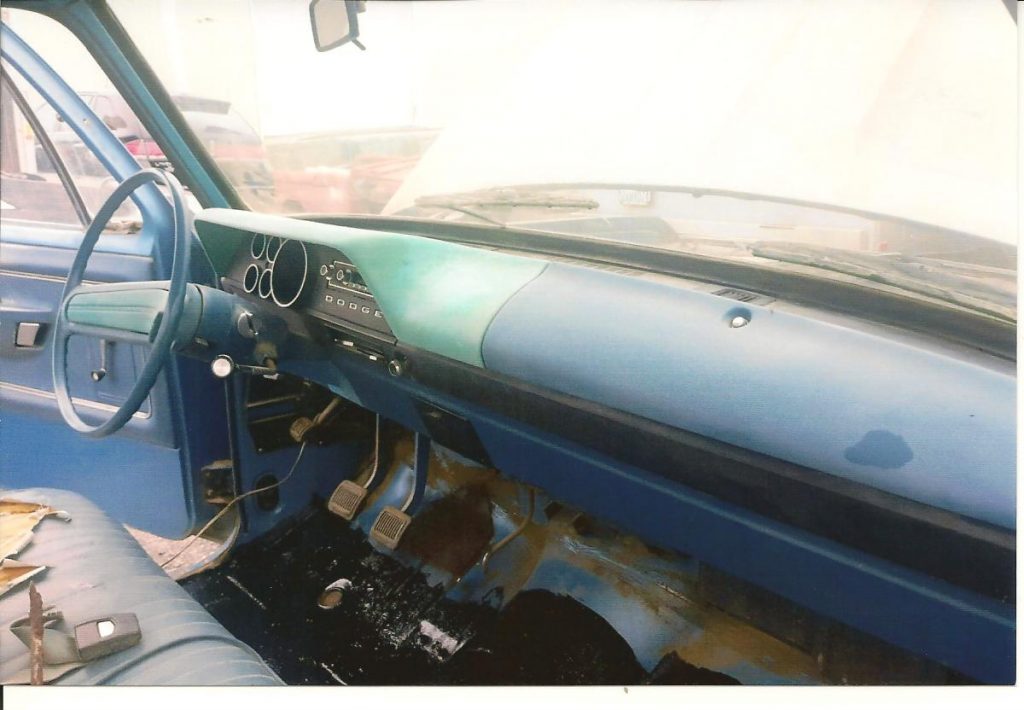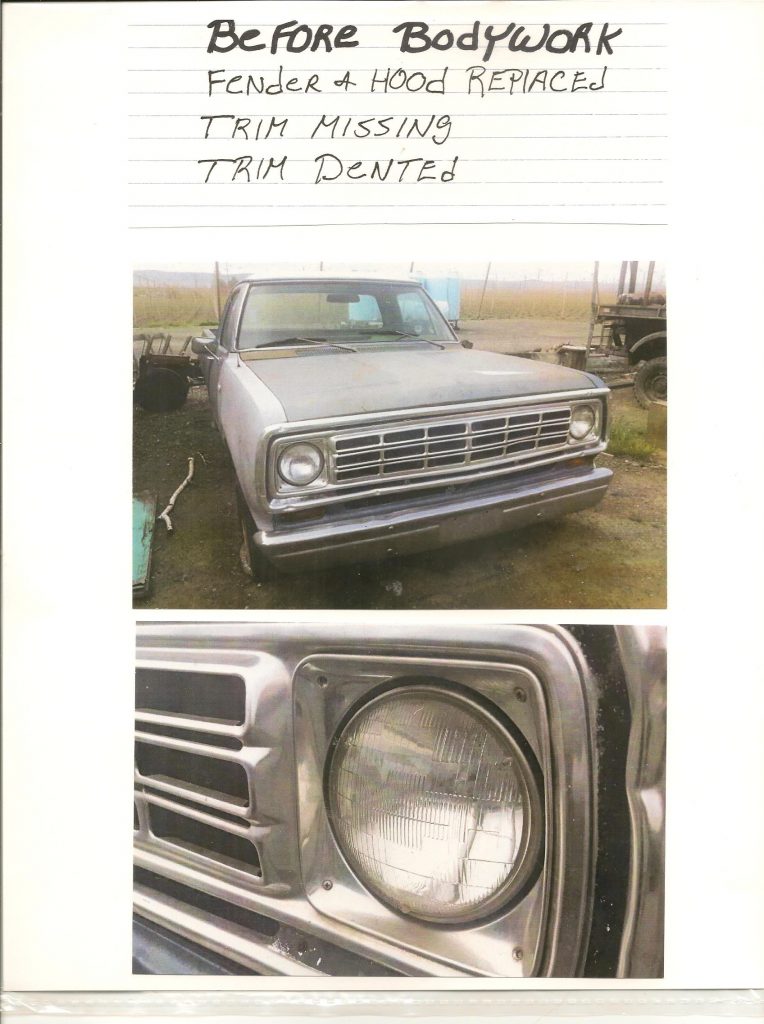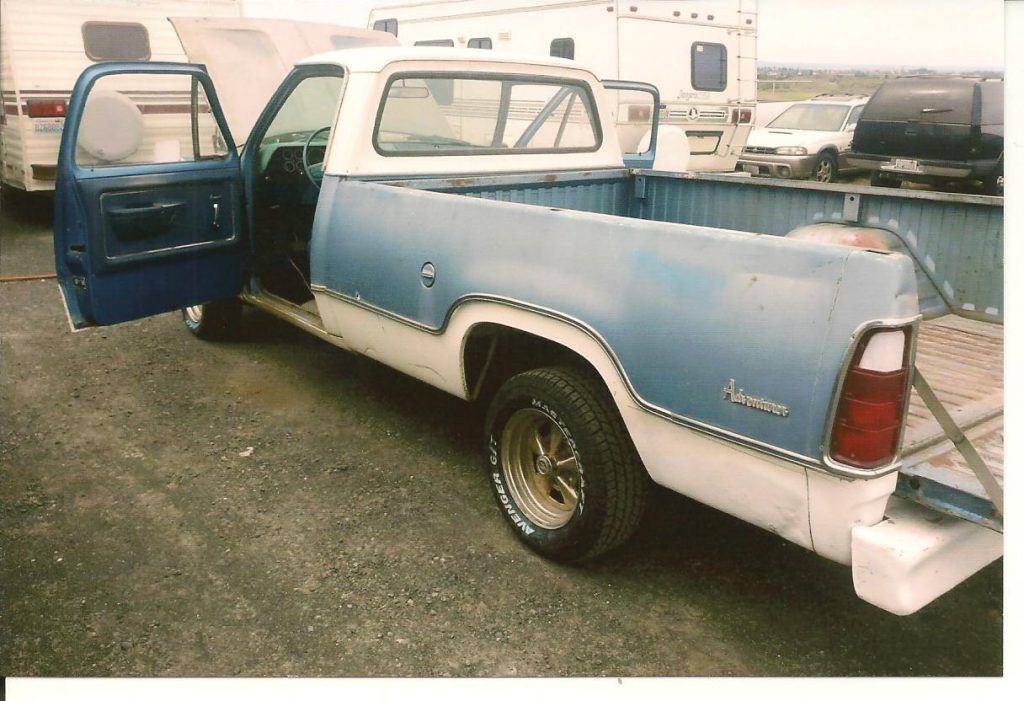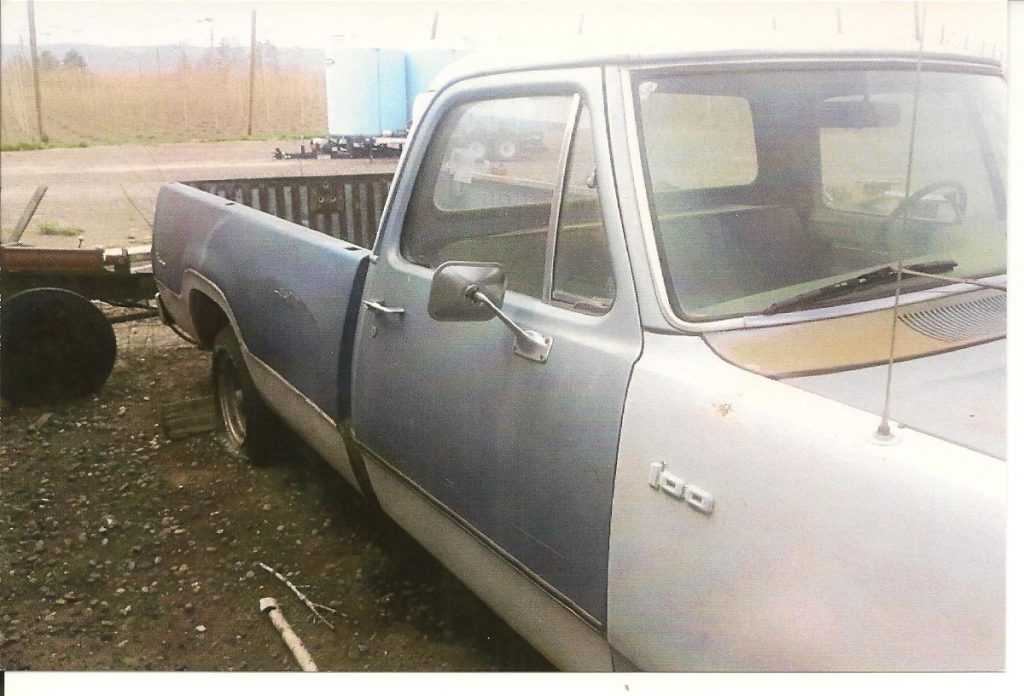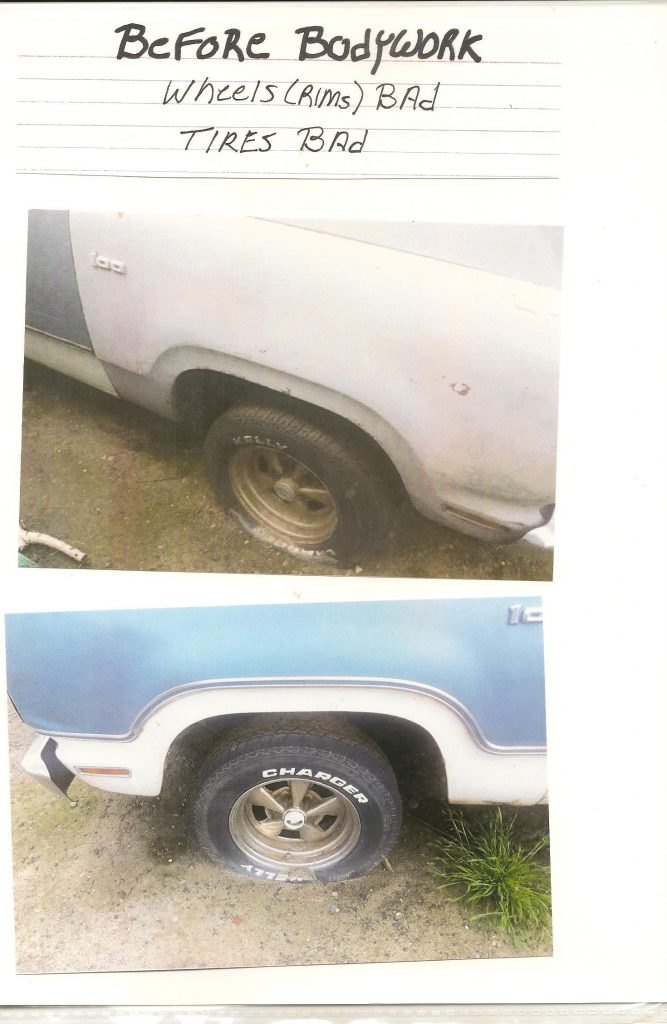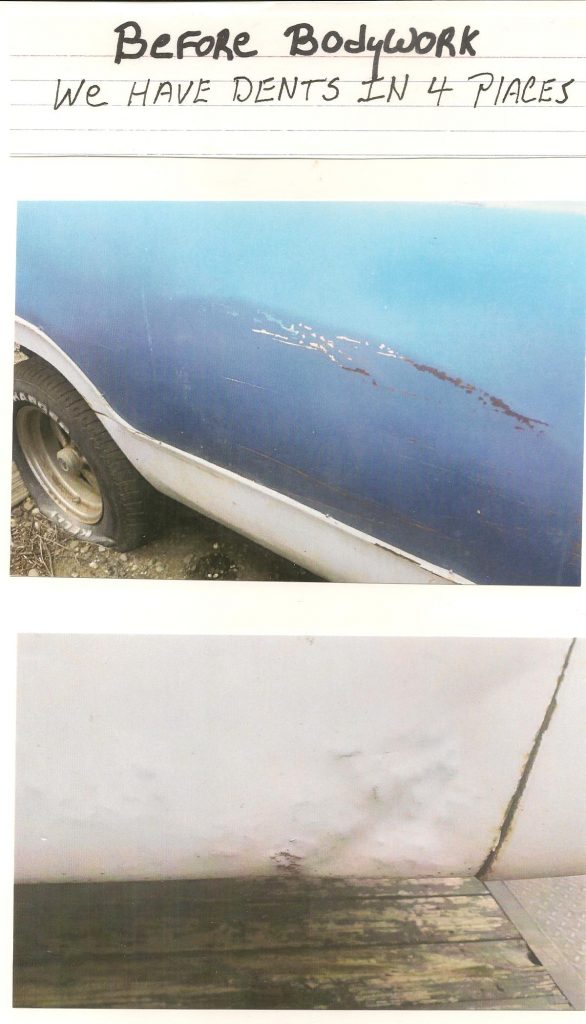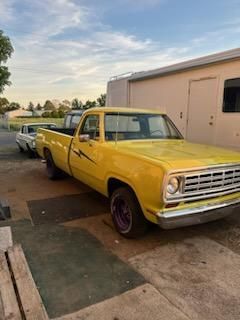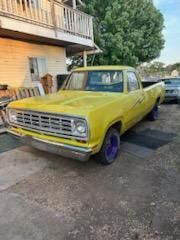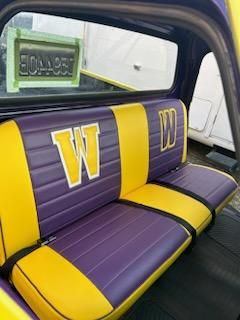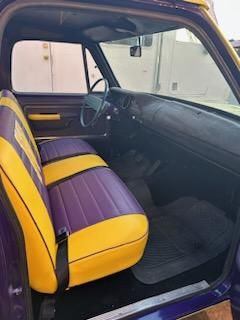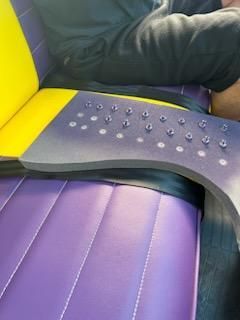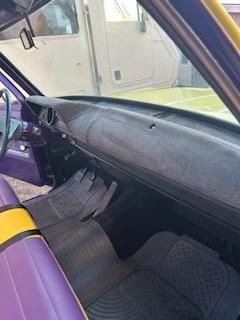 Tony Whitcomb's Custom 1991 Chevrolet S10 Tilt-Bed
Tony has provided the following information on the details of this build. One thing's for sure, Tony's finished S10 will be a unique head turner. The finished truck will have the ability to tilt its bed 45 degrees. Tubbed five inches to accommodate thirteen inch wide tires. Bored frame, tilt bed, custom engine cover with intake tube, two-inch rise hood, smooth front bumper. Next projects are interior and paint completion.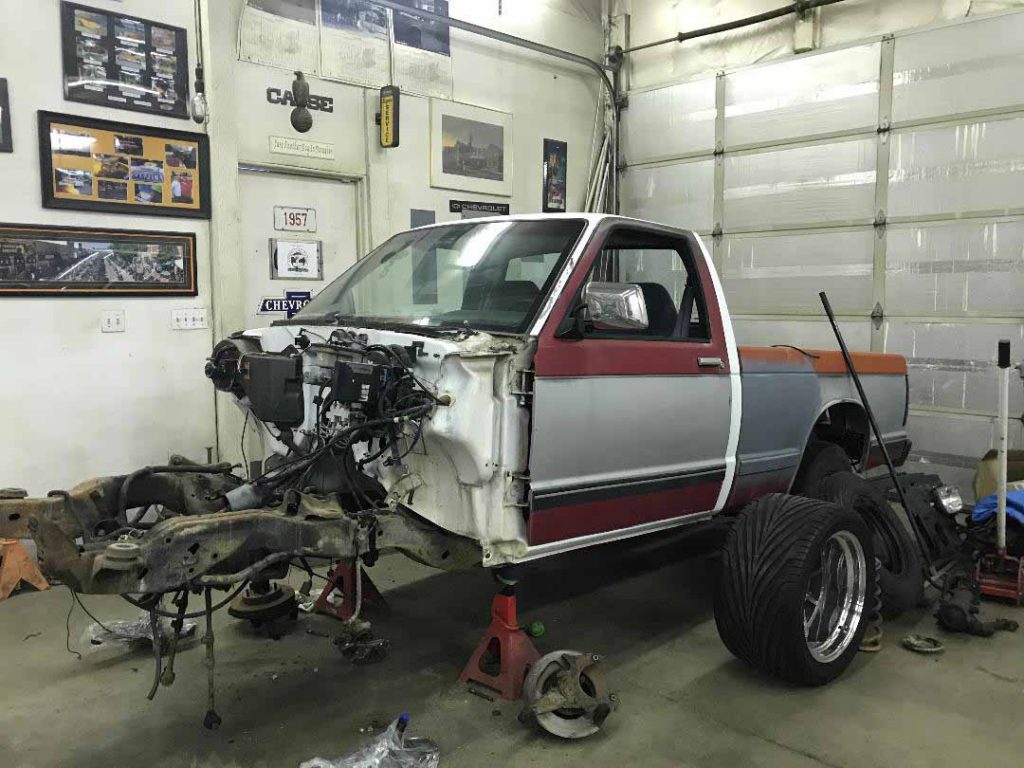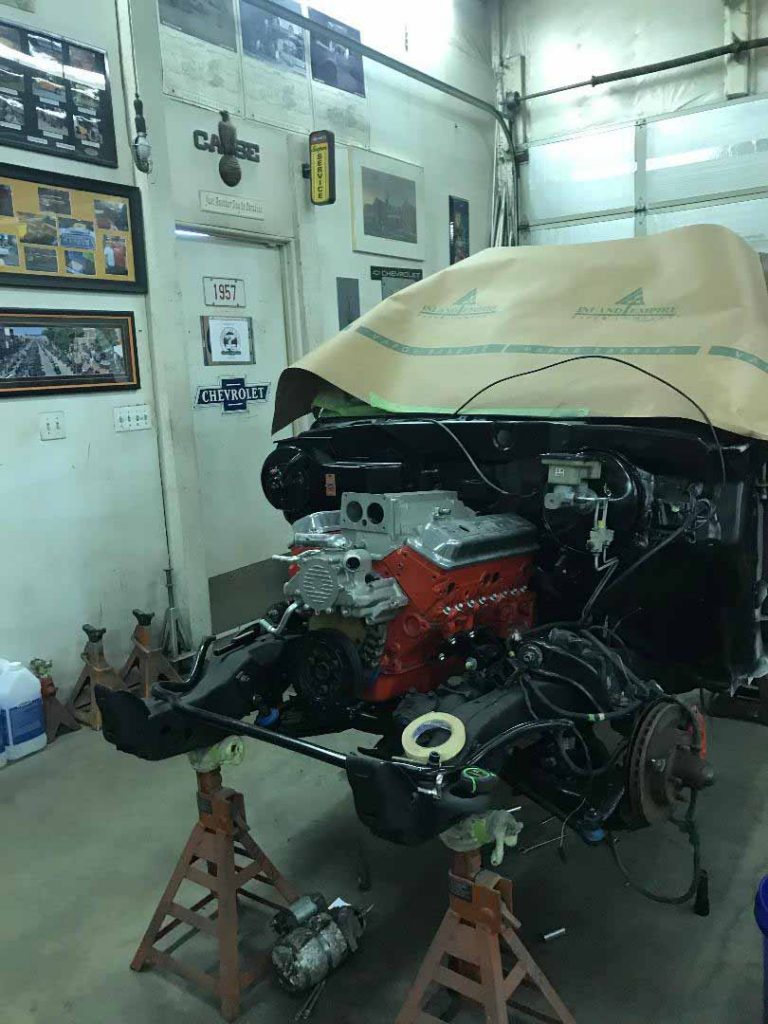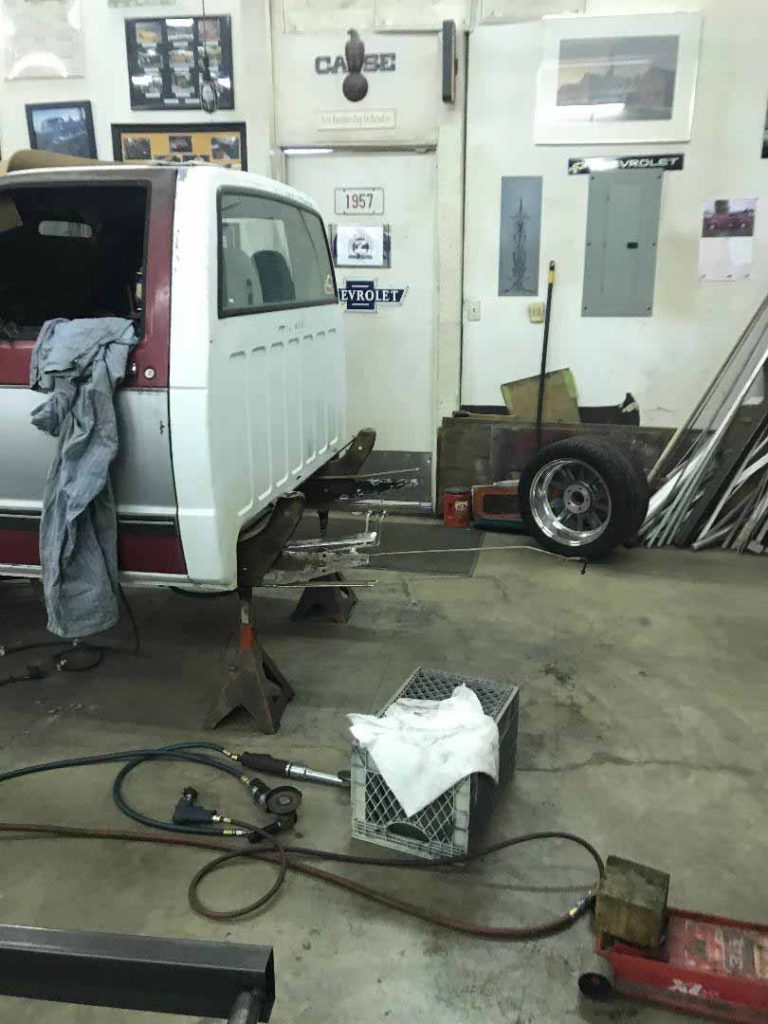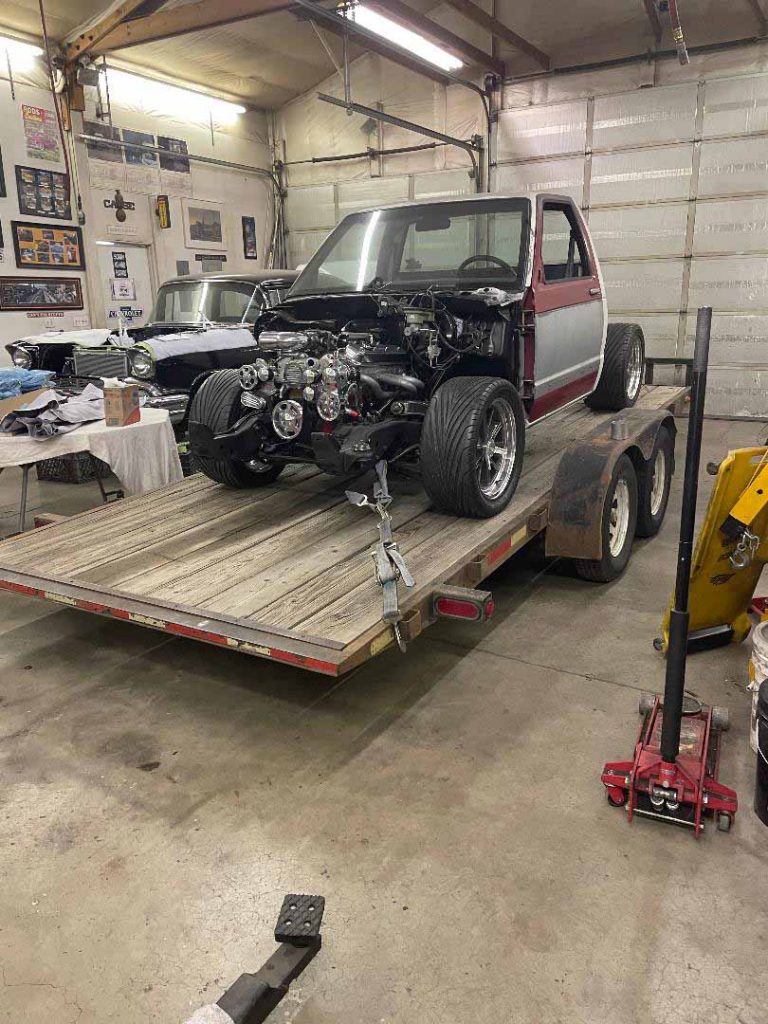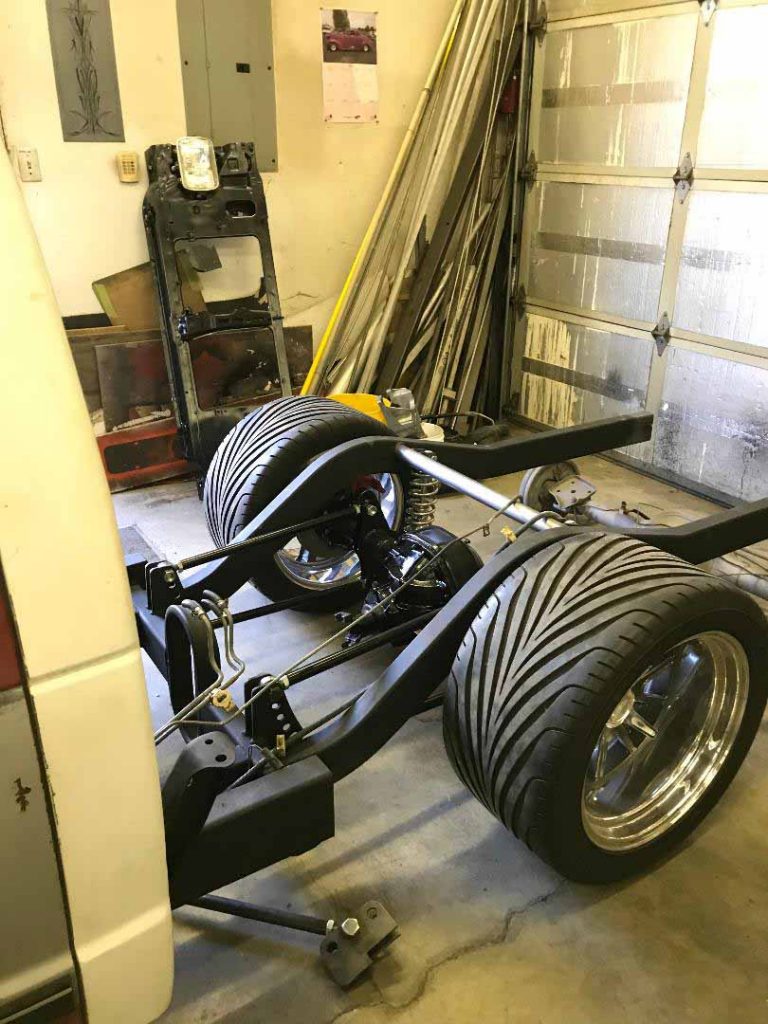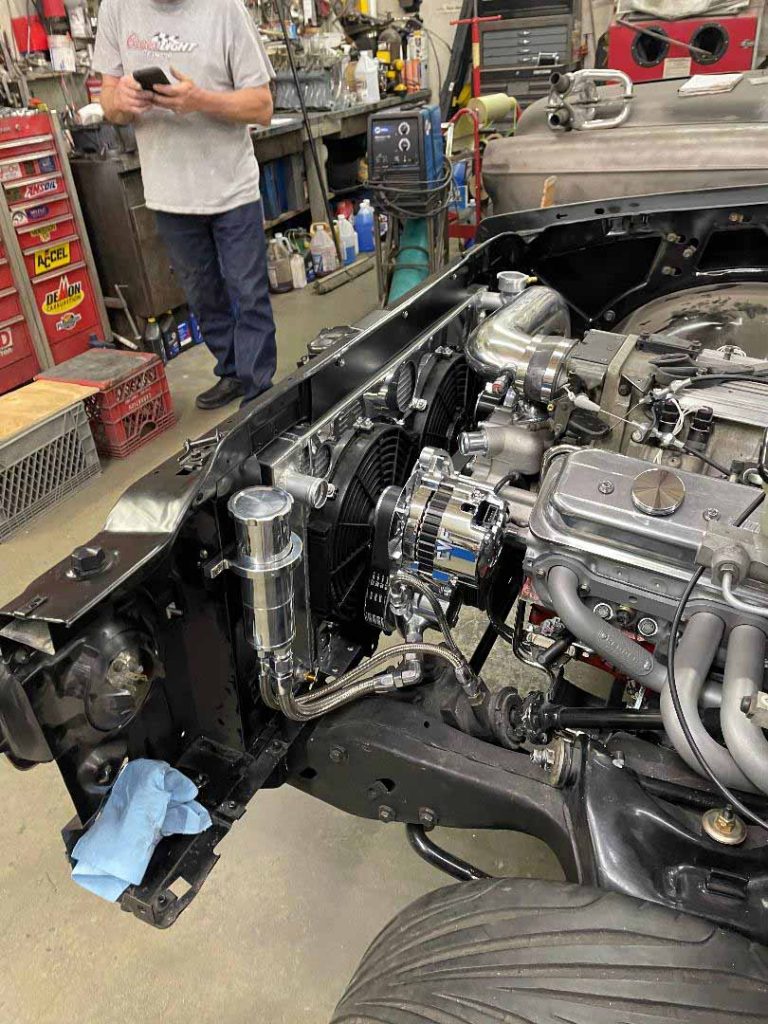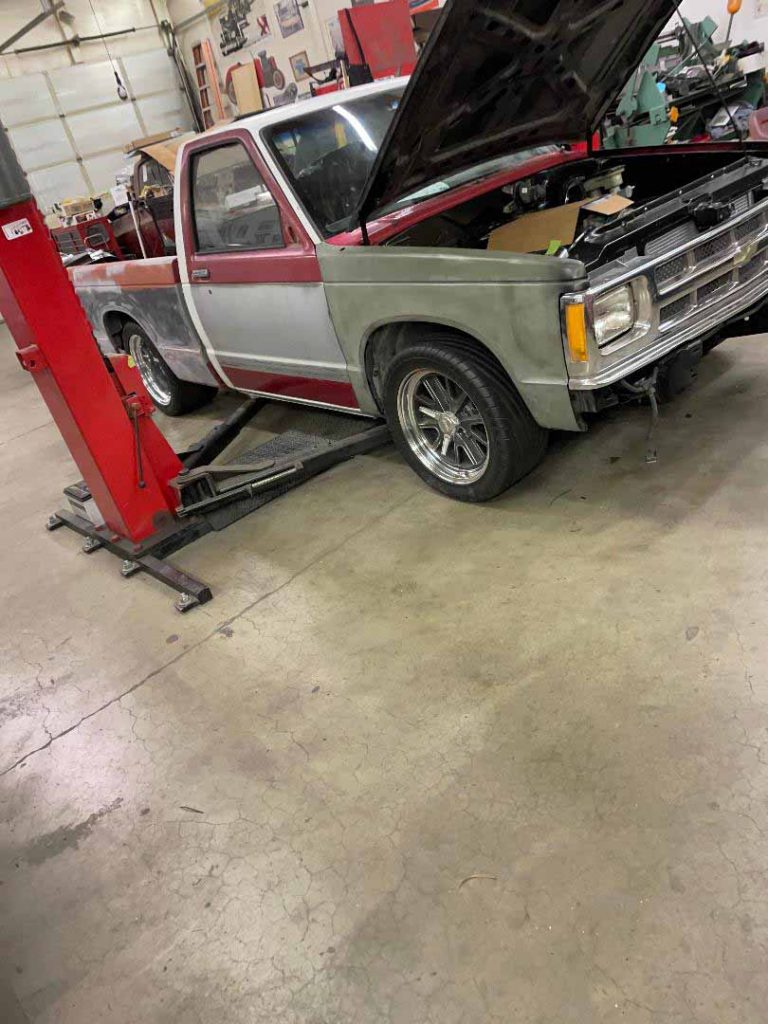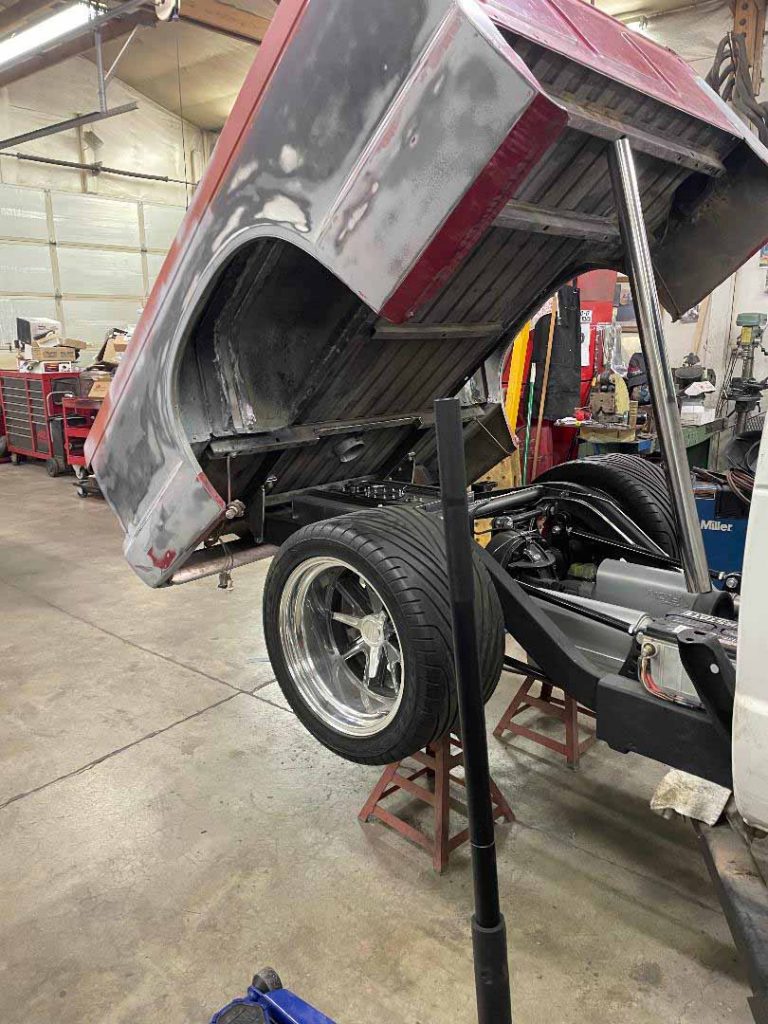 Curt Donner's 1965 Griffeth Ford 289 400 Coupe
Jack Griffith was a Ford dealer on Long Island, N.Y. in the '60s. He received Shelby's Cobra bodies and chassis from the U.K. and then loaded up trucks and sent them out to Shelby. Griffith also raced Cobras and one of his employees drove for him. That driver was Mark Donohue. So sitting around the shop with these small European AC bodies stuffed with American V8s, Jack was presented with the idea of doing something similar with the T.V.R. Grantura car. A U.K. fiberglass bodied, tube framed coupe with independent suspension on all four corners, but a 4 cylinder engine. He got T.V.R. to send "roller" bodies on the chassis and convinced Ford to send the Ford SB V8 engines. Jack created the Griffith 200 with the 200 h.p. 289 V8, Toploader 4 speed and Salisbury rear end. A real rocket. A similar setup as the early Cobras.
Jack then addressed some of the complaints about the "200" and came out with the "400", better suspension, the HiPo 271 h.p. K code 289, Toploader 4 speed and the Salisbury rear end, and a re-worked rear body shape, actually similar to the Cobra Daytona. The Griffith 400 became instantly successful, but scary if you didn't know how to drive it. They are NOT very well known because Jack was only able to produce 59 Griffith 400s due to a dock strike that paralyzed the ENTIRE EAST COAST! He could no longer get his "roller" T.V.R.s from the U.K. and his Griffith Motors Co. died, killing the Griffith 400 production as well.
But that was NOT before the Griffith 400 had earned the nickname of "the Cobra Killer" due to it's lighter weight, excellent suspension and high performance Ford V8 in a 2100 lb. car compared to the 427 Cobra that weighed in at 2355 lbs..
Routine Griffith 400 numbers include:
0 – 60 4.2 seconds165 m.p.h. top speed (notice the rod connecting the top of the windshield to the top of the dash to keep the windshield and top of the roof connected at top speed!)13.3 Qtr. mile103 trap speed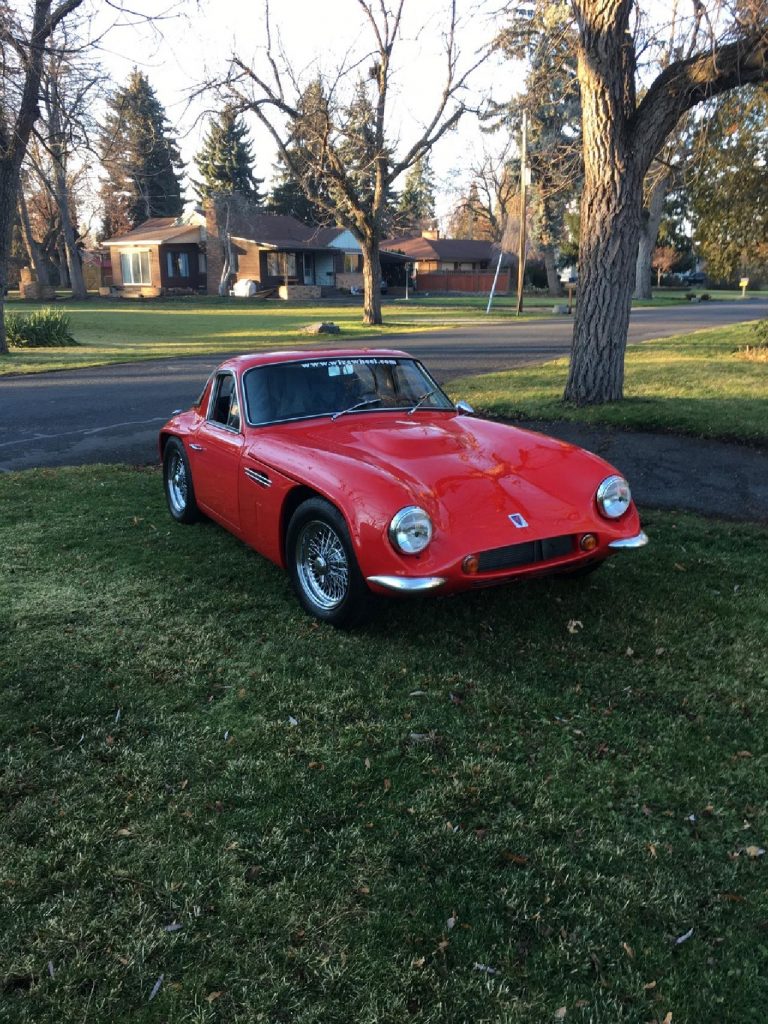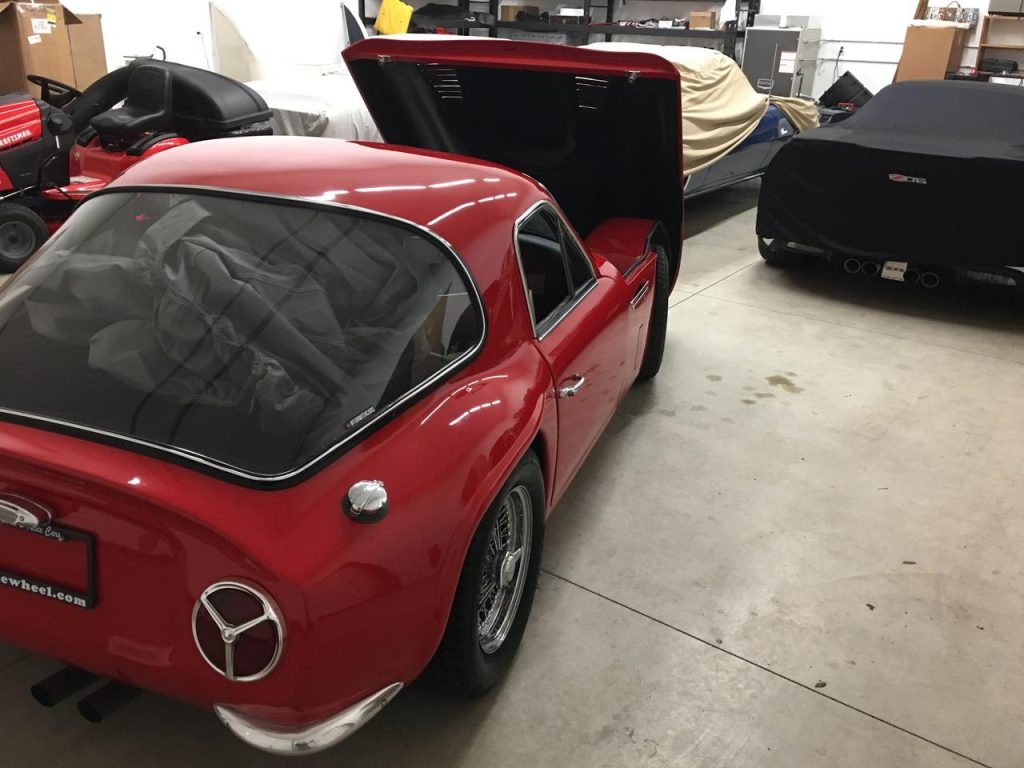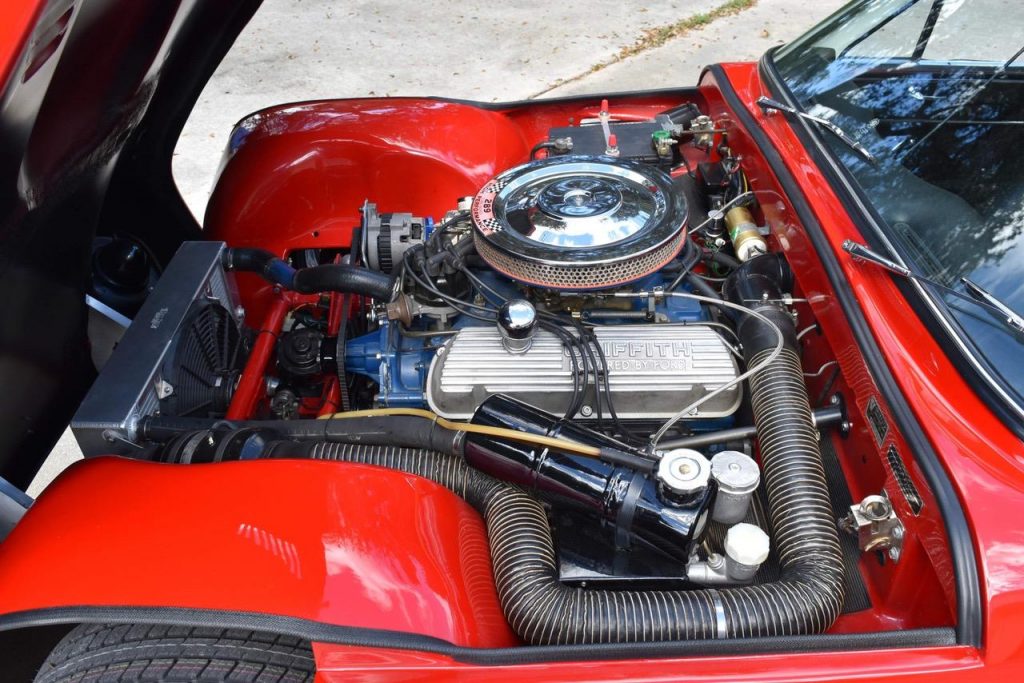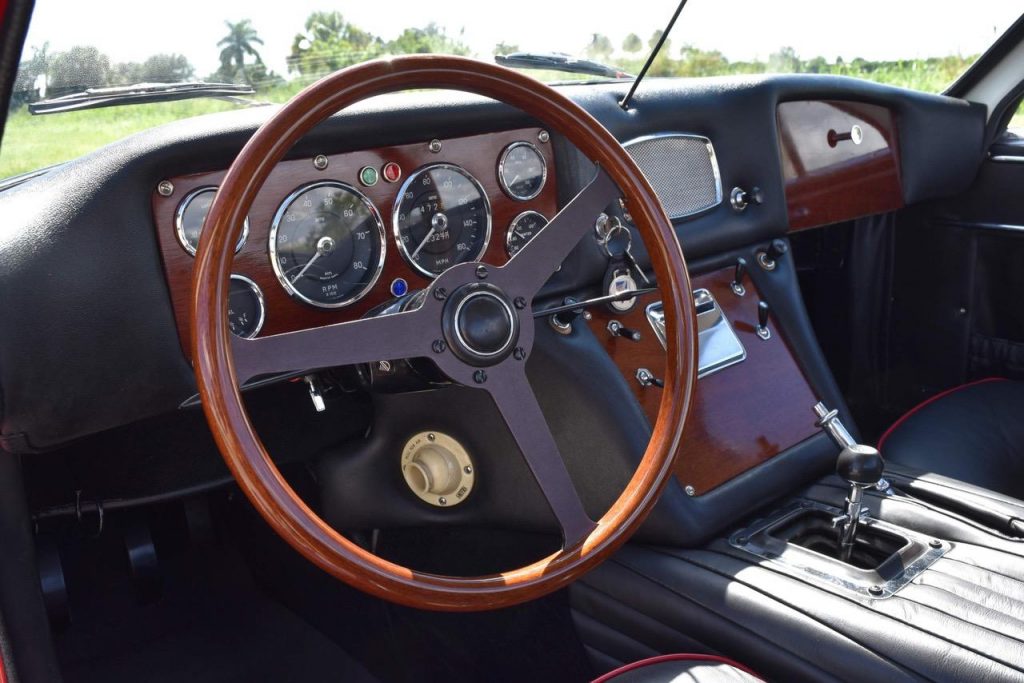 Curt Donner's Superformance 427 "Street" Cobra Replica
I 'm having some work done to it down in Irvine, CA. As you may know, companies like Superformance are NOT allowed to sell you a completely assembled car here in the U.S. So you have them build you a "roller" and then you get to install the drive train. This whole "build" has taken quite a long time. Starting with ordering the build at the factory in Capetown, South Africa. That took about 5 months before I got some "inspection" pictures. Then getting it in to a shipping crate (see pictures) and loaded on to a Cargo ship for the trip to Long Beach, CA. That took about 5 – 6 weeks. THEN, as you may know, many of the world's ports were and are closed down or at least backed up for many reasons. My Cobra was on the container ship anchored off of Long Beach for about a month. I should finally get it shipped up to me within the next month. Here are some pics.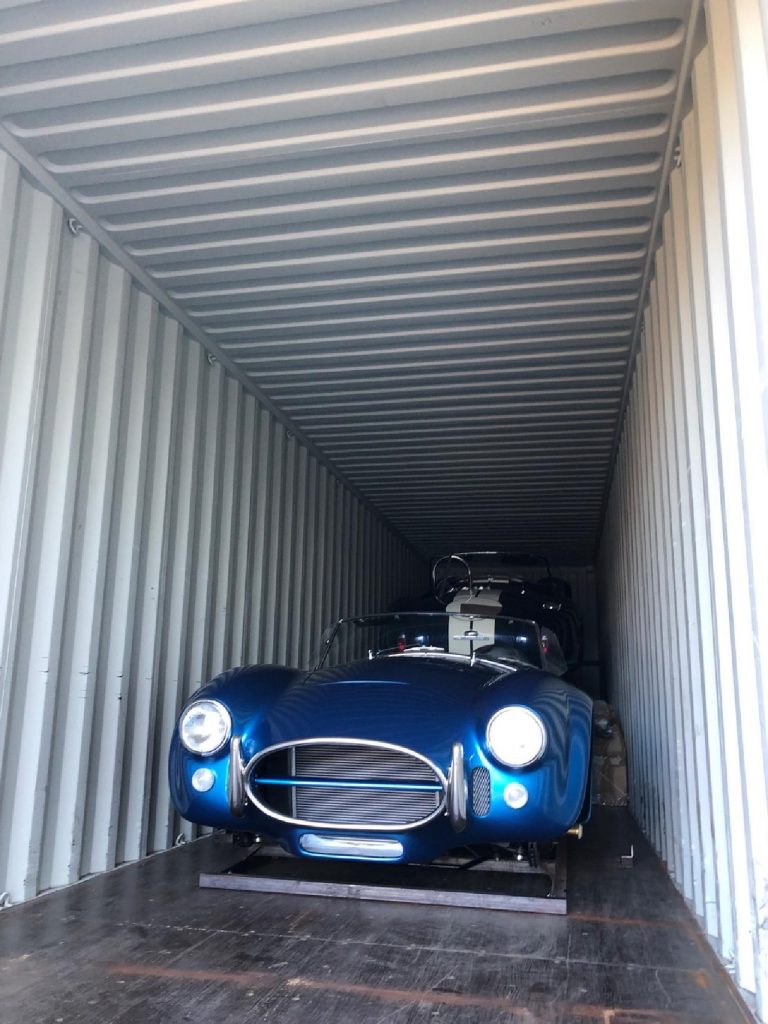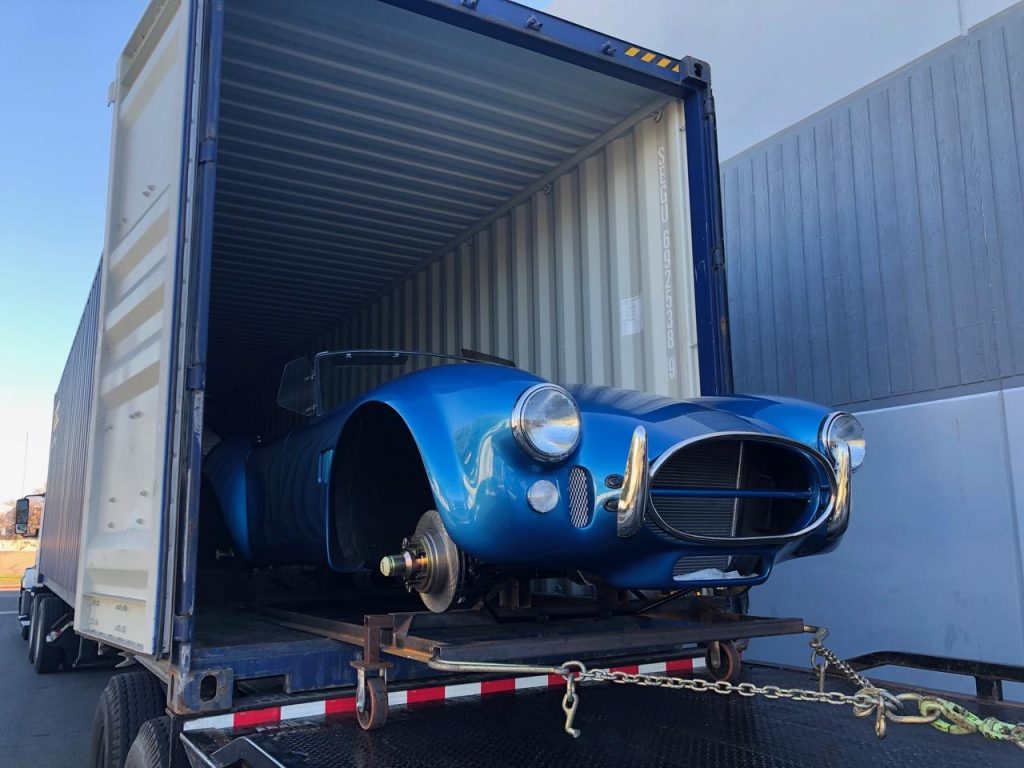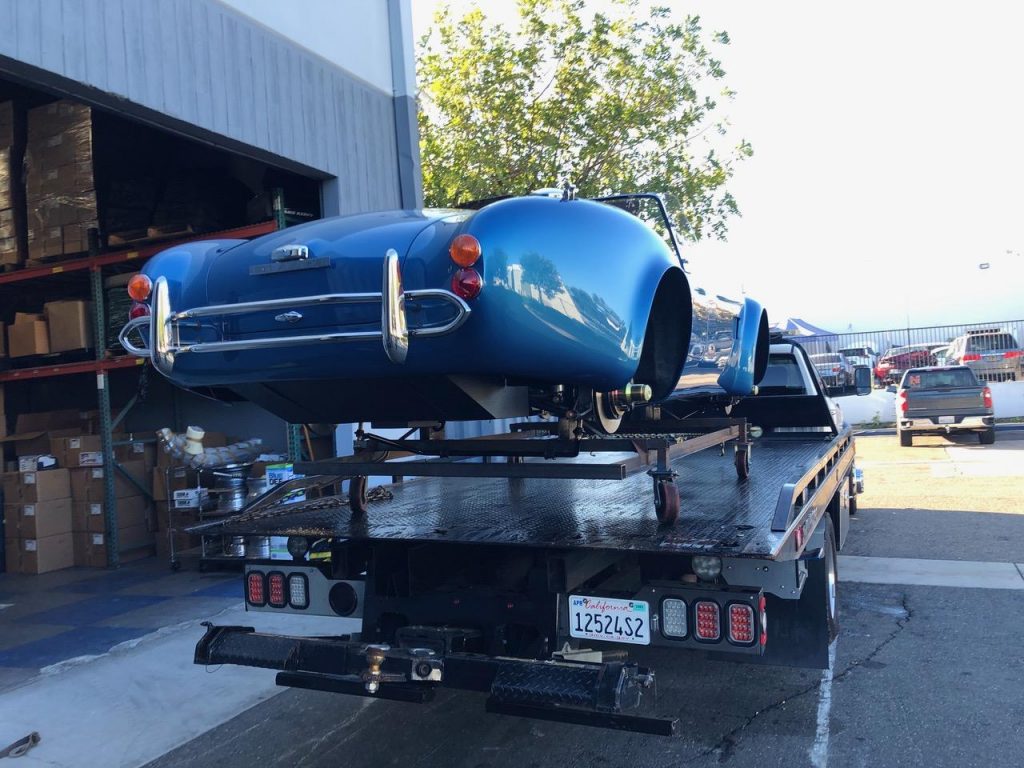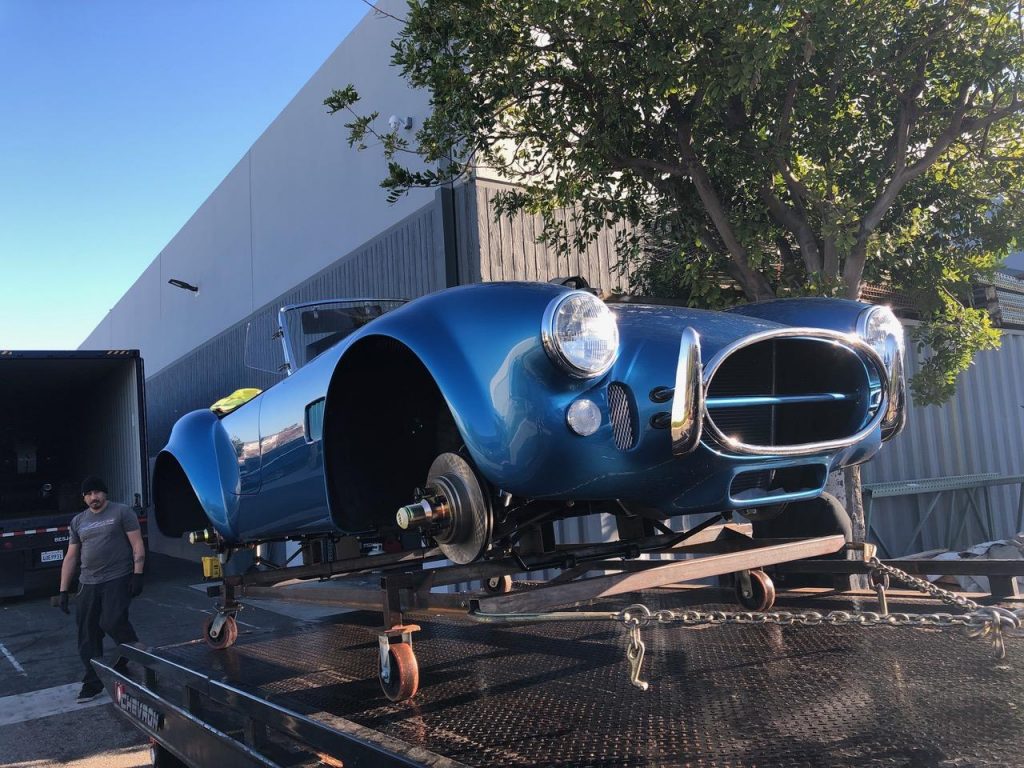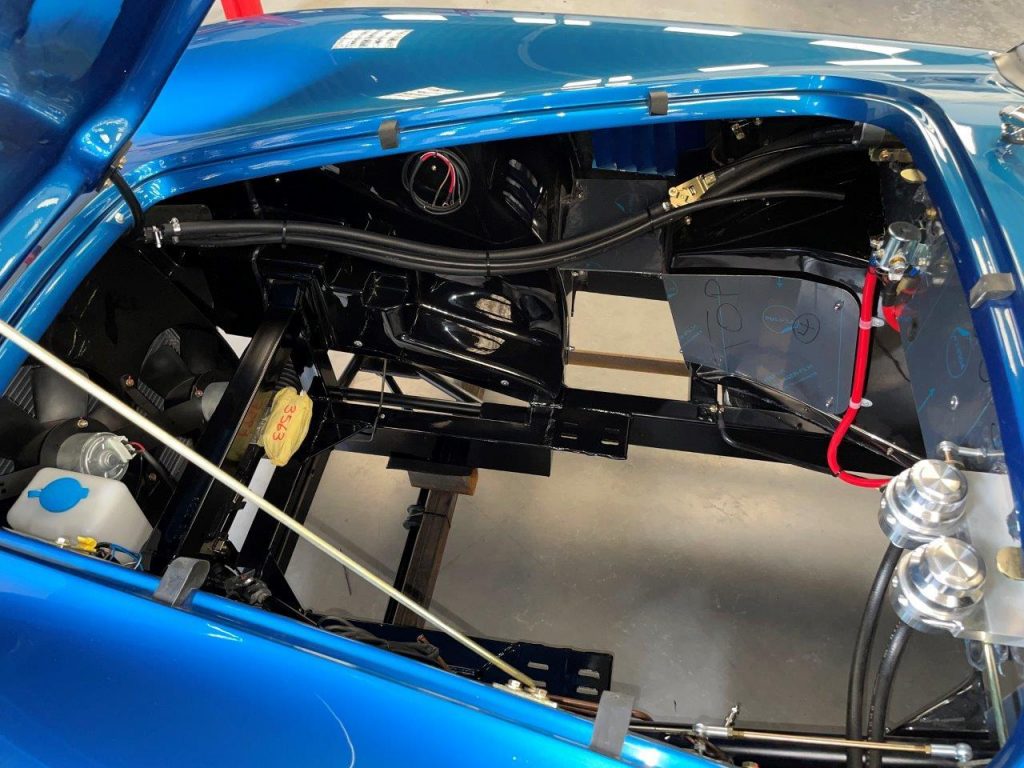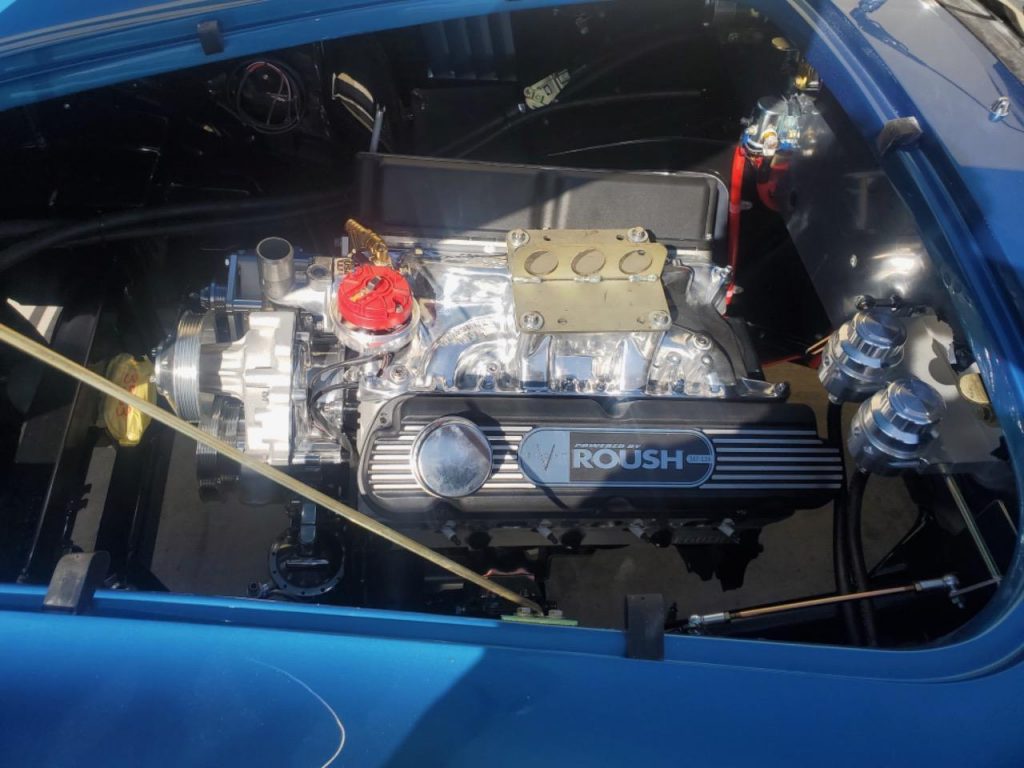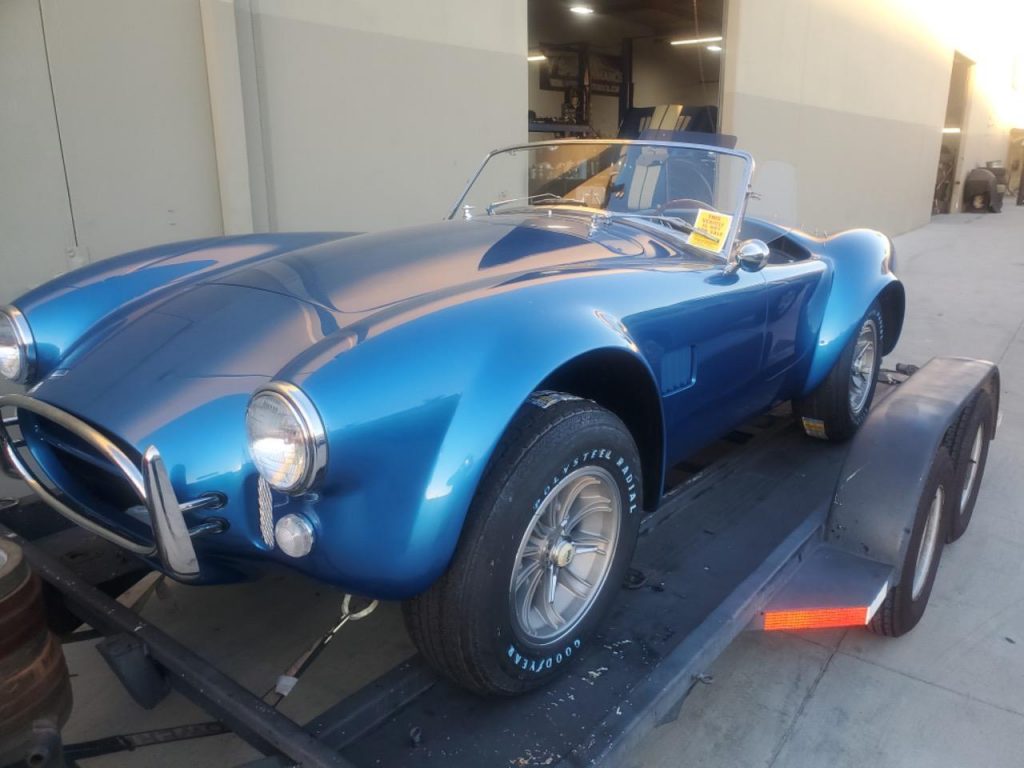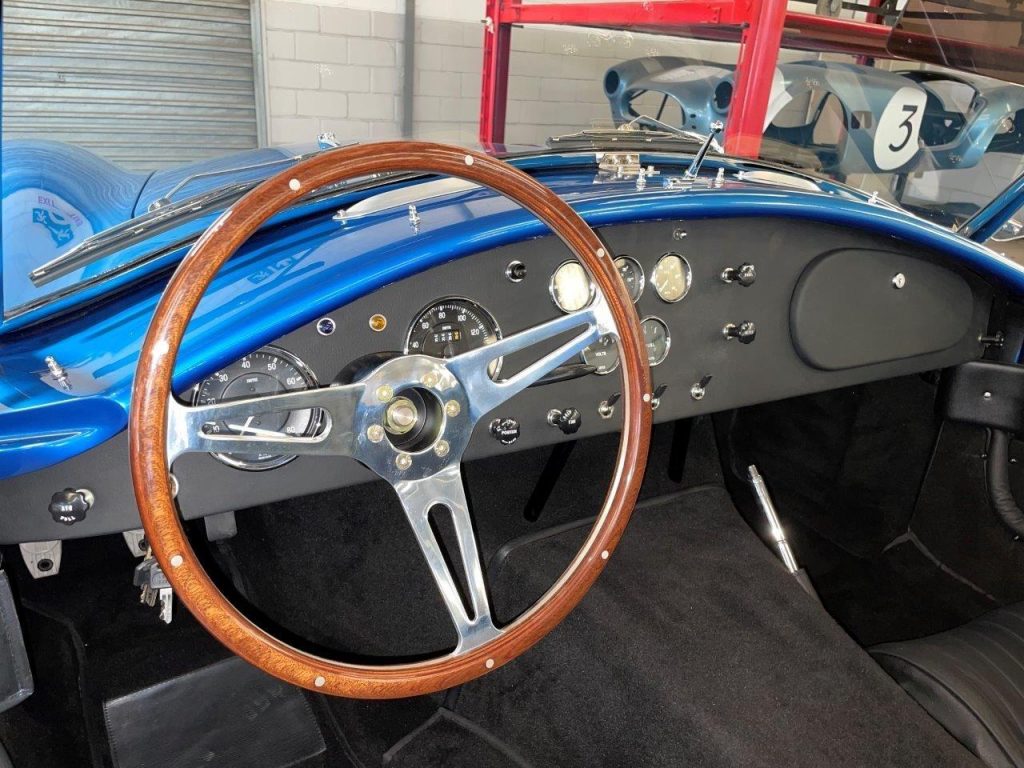 Rick and Gayle Milward's 1925 Ford Tall T
Two years ago when this Covid-19 pandemic started and everything was shut down including all our car shows, Gayle and I pinched every dime we had and put a new set of Hoosier tires on the car. We tried to get them broke in a little and put some miles on them, and that's when everything started, one thing after the other. The T started back firing through the carbs really bad, gauges stopped working and even my flood lights didn't work anymore. We started with new flood lights and while installing them, smoke started coming out from under the dash, and I figured, where there's smoke there's soon to be fire. We cut all the power off, pulled the battery, and it was time to leave it parked and start doing some new improvements. Over the winter we had it completely re-wired from all old tube fuses, and all the old wiring, to all new wiring and wire harness, and new fuses, and then had the new flood lights installed. With my little melt down I lost all my stereo, including speakers , and my ahooga horn stopped working too. Thanks to a raffle the club had, I won a new set of speakers and installed them and purchased a new Bluetooth compatible stereo to be installed in the T by Car Toys, and I even had a new Ahooga horn installed. Then we took the T in to have it completely tuned up with the carbs being totally rebuilt and new kits installed in them and timing reset to where it's supposed to be set to run property. After having that done, Gayle thought a new look to the carbs would look great so she purchased a set of new K&N air cleaners for the carbs, the tall ones, for our Anniversary. Wow did it make the motor look so much bigger and tougher. We'll after the T has been absent from car shows and the calendar shoots for the last two years, we are really excited about the 2022 season.
Thanks for viewing, Rick and Gayle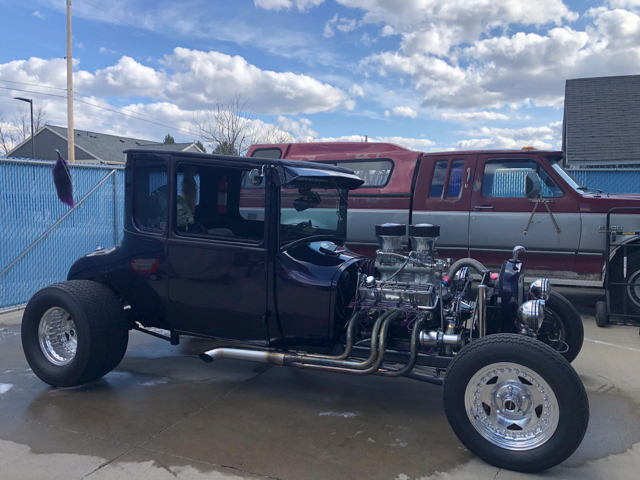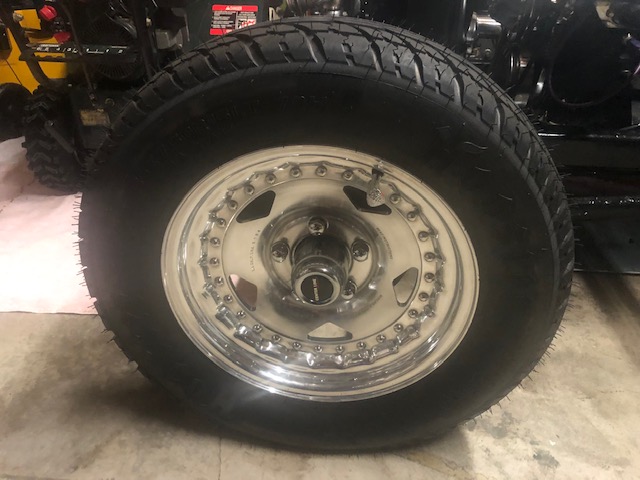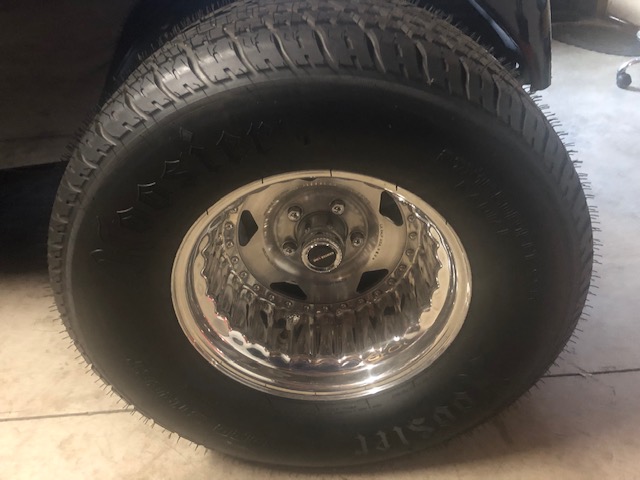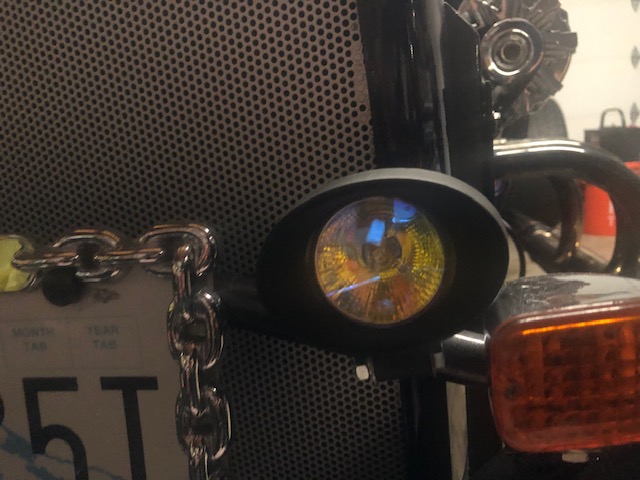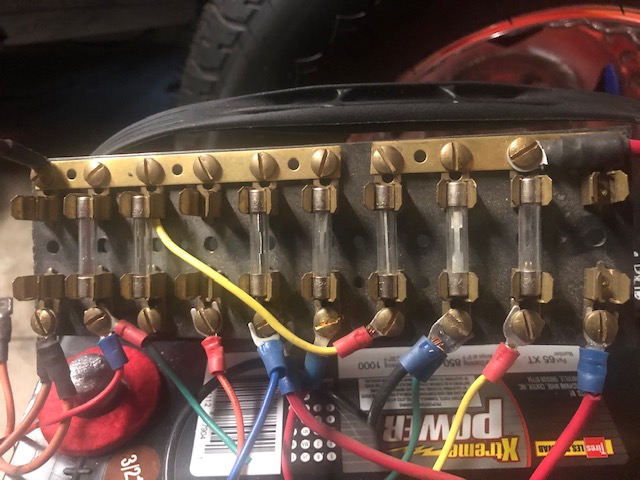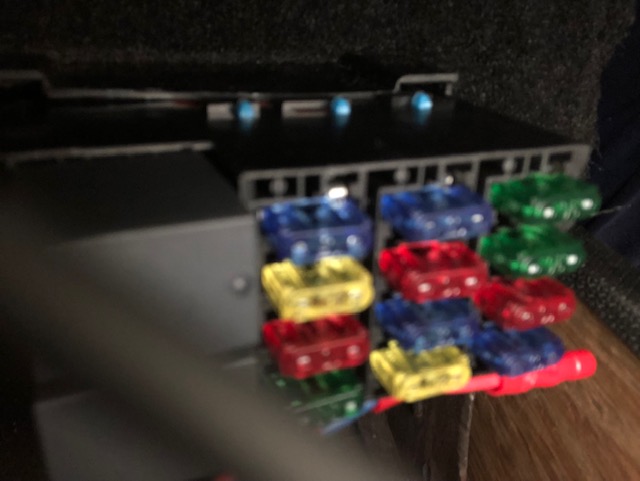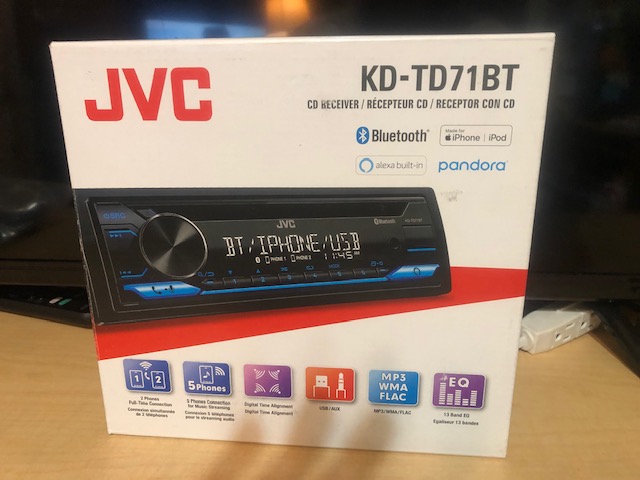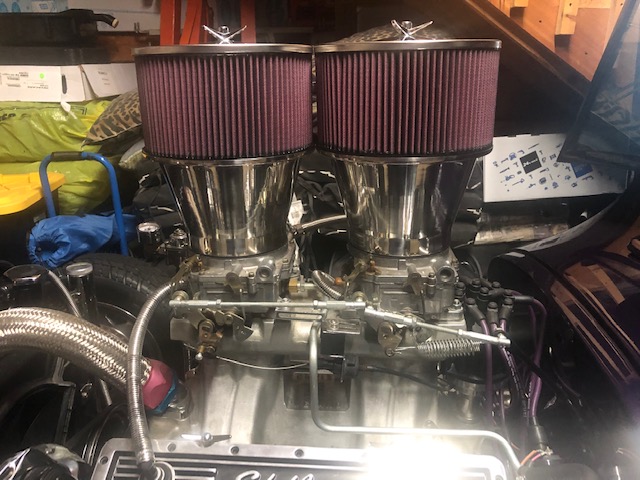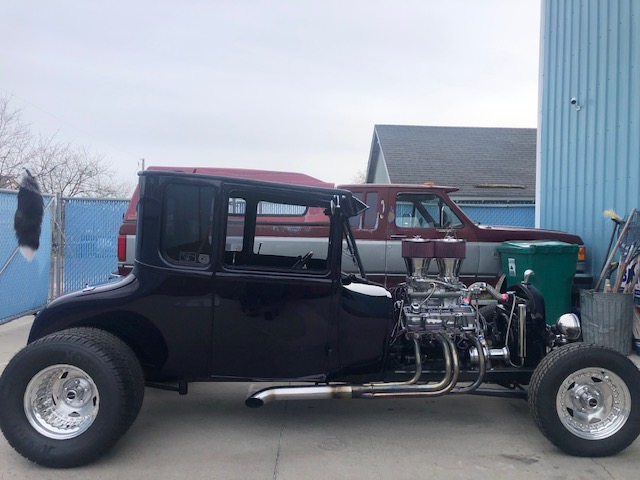 Jason Williams' Charger
Looks like the competition is getting tough for most improved car. So I'll throw my hat in the ring. My Charger is undergoing some major upgrades I'm the power train department. Currently it is down in Kennewick with kaizenspeed where it is having the factory 392 rebuilt with all new forged pistons and rods along with upgraded camshaft and hellcat valve train components. Once that is complete the edelbrock eforce supercharger will be installed and it will get a custom tune on there dyno. Once it's back in a few months it will also be reviving a set of electronic exhaust dumps for on demand noise. Factory dyno numbers had it just under 440hp to the tires. With theses upgrades I should see numbers in the 600hp range. Pictures attached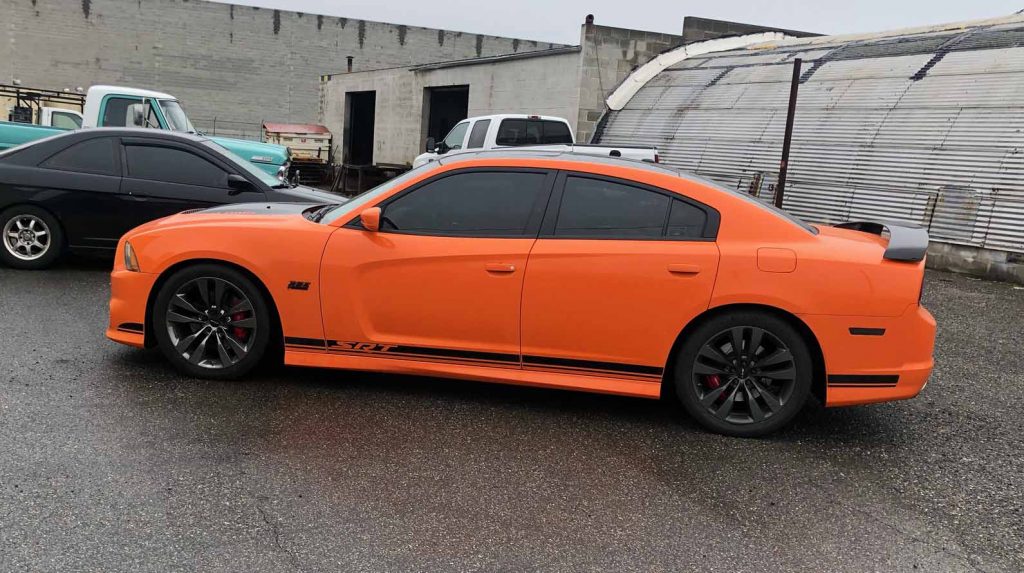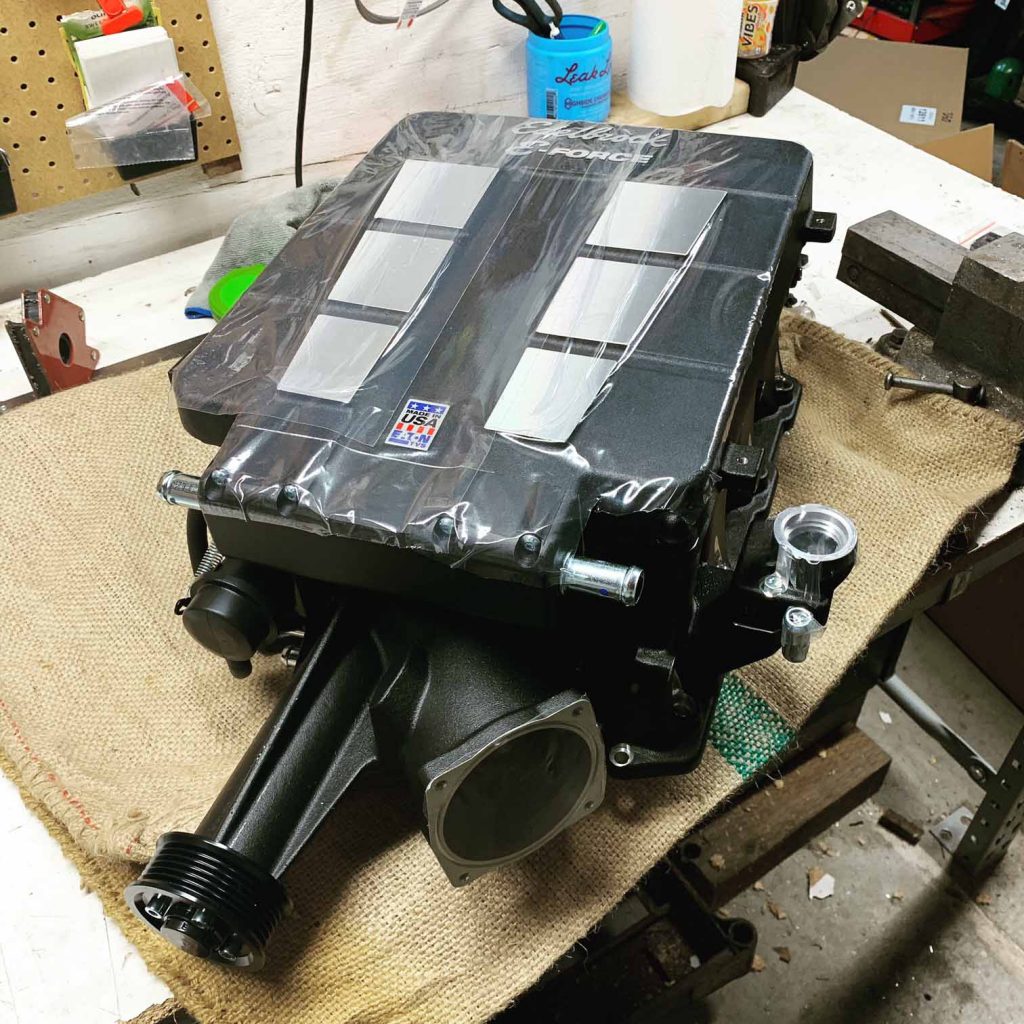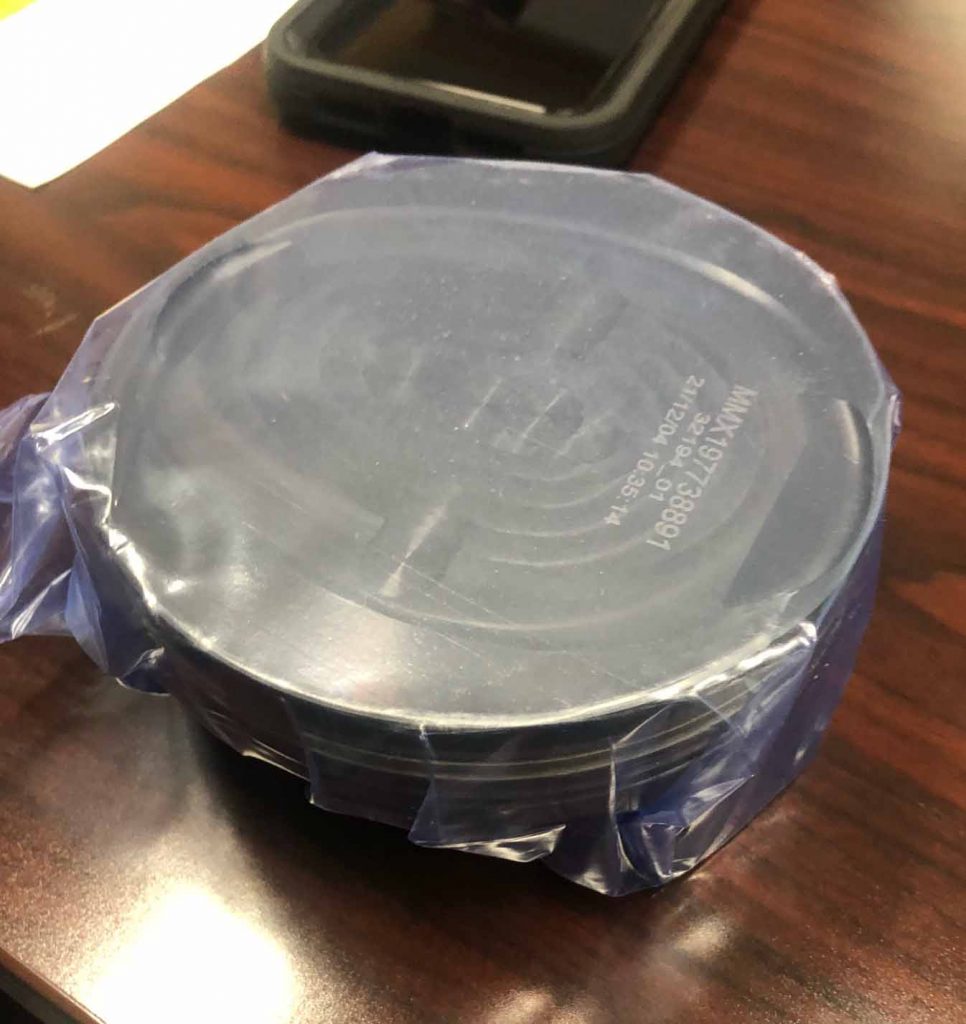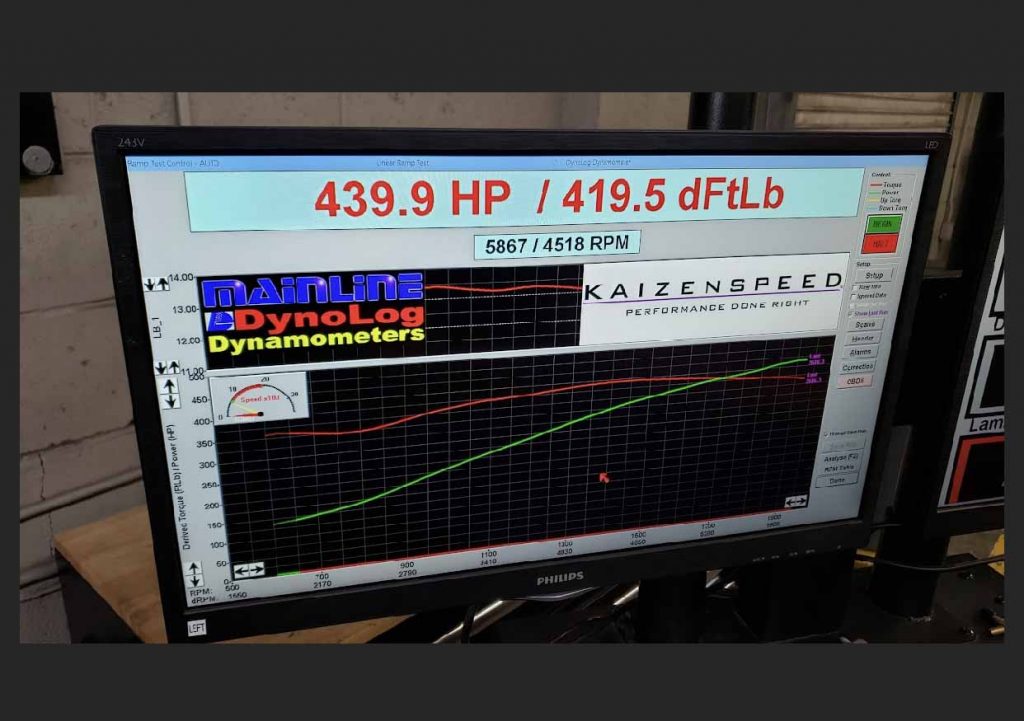 Here's an update on Jason's Charger project:
"Here is a bunch of pictures of all the work done on the car the last four month. Fully forged internals bigger cam custom tune and of course the Blower! Made 439hp at the wheels when I dropped it off now it makes 583hp. Which means probably around 640hp at the flywheel. Runs like a new car to with working AC and a great stereo. Also all the old pistons and rods were donated to be trophies for the thrifty show."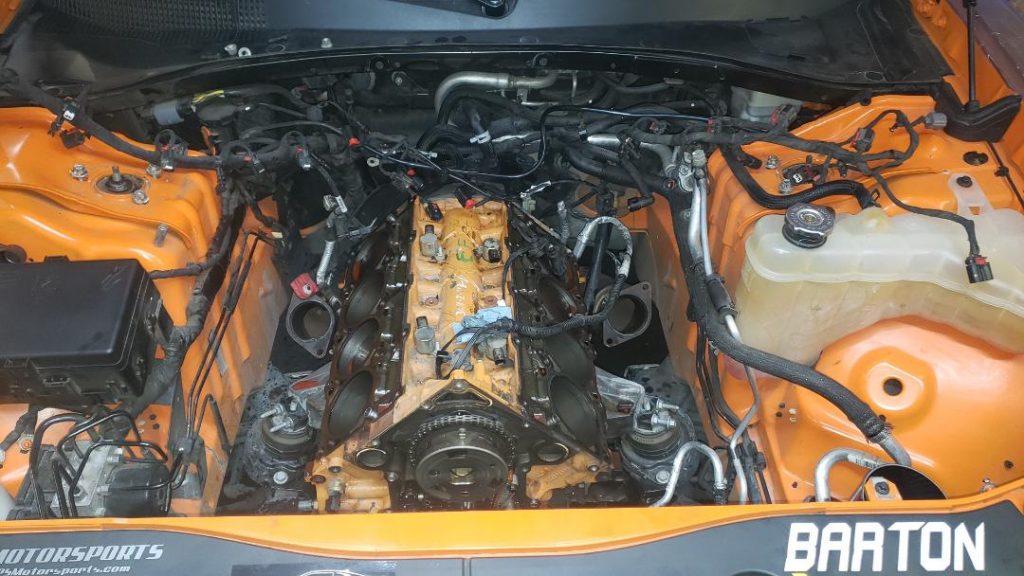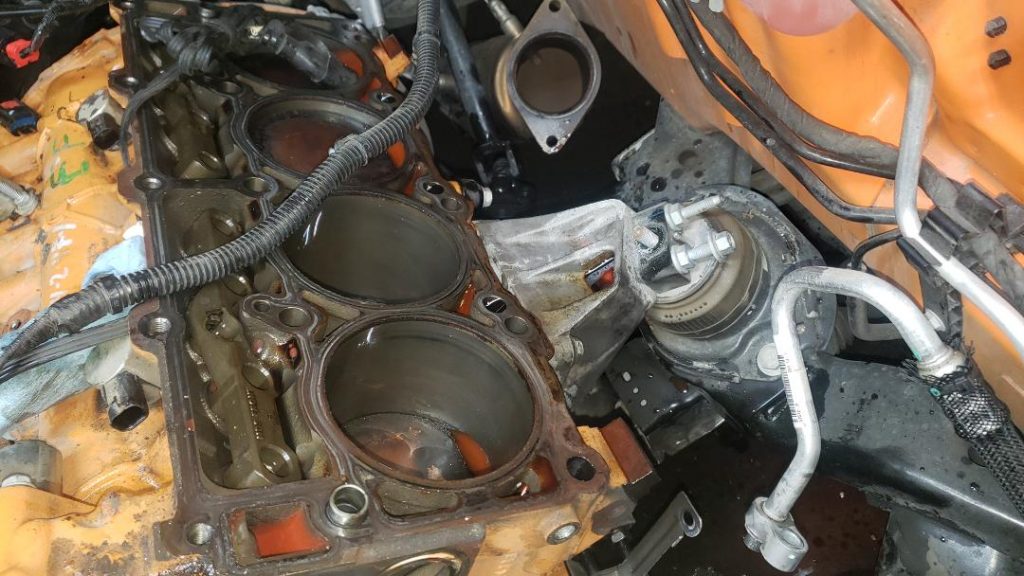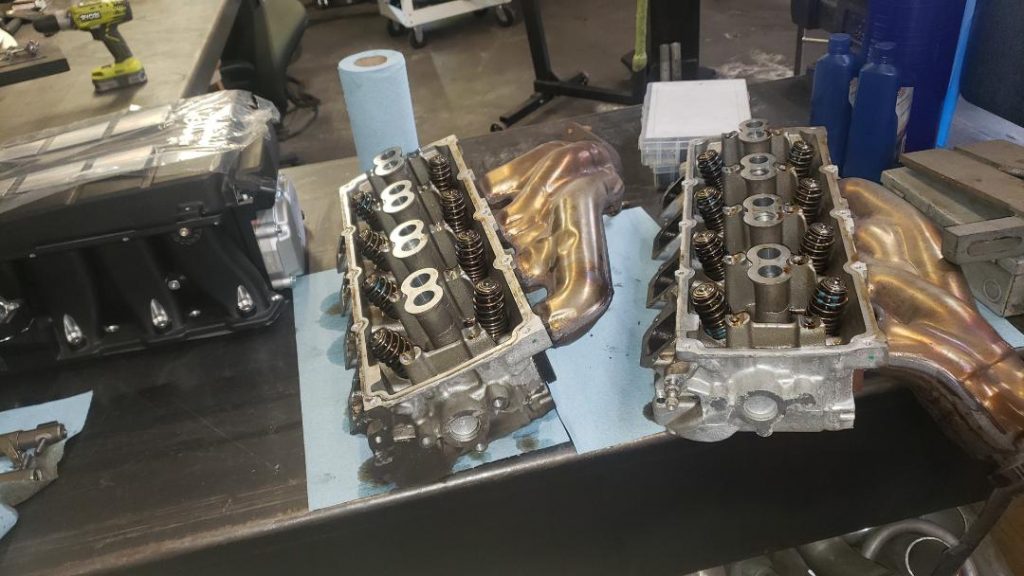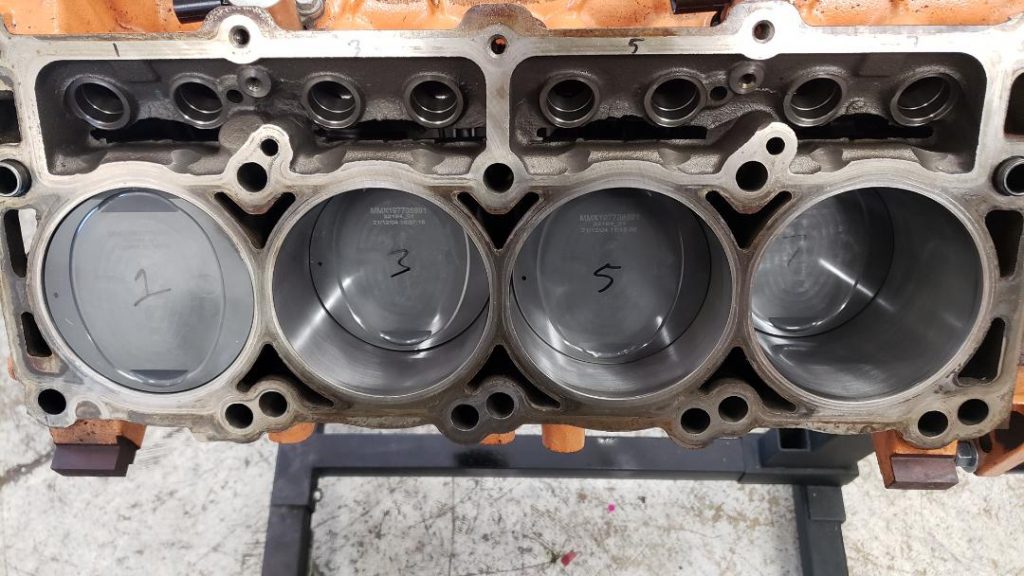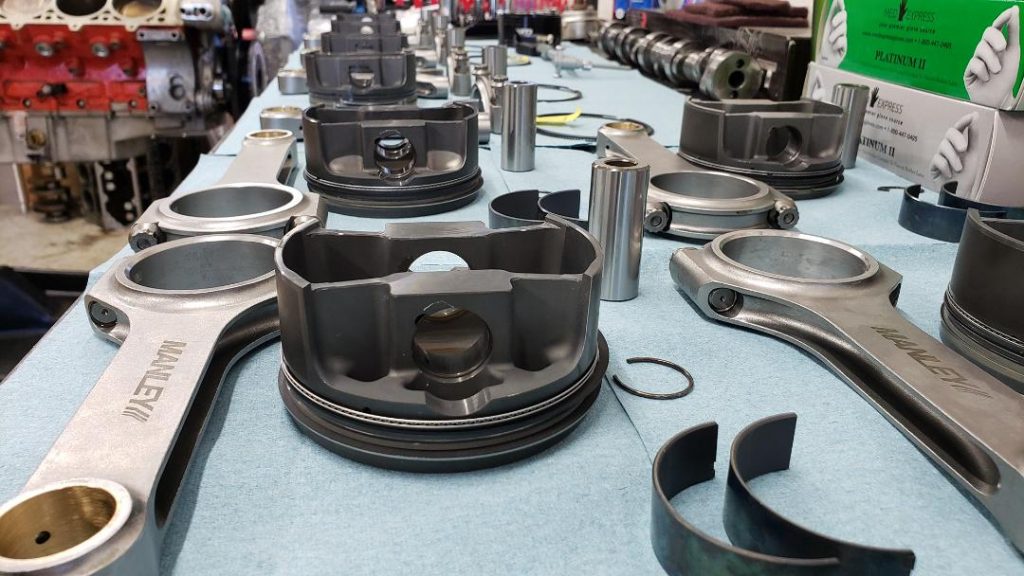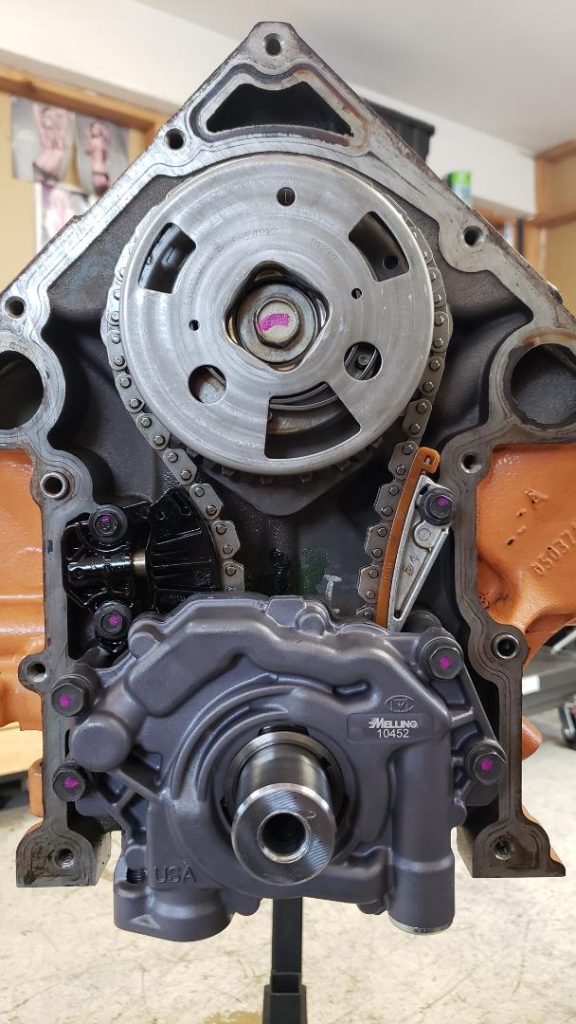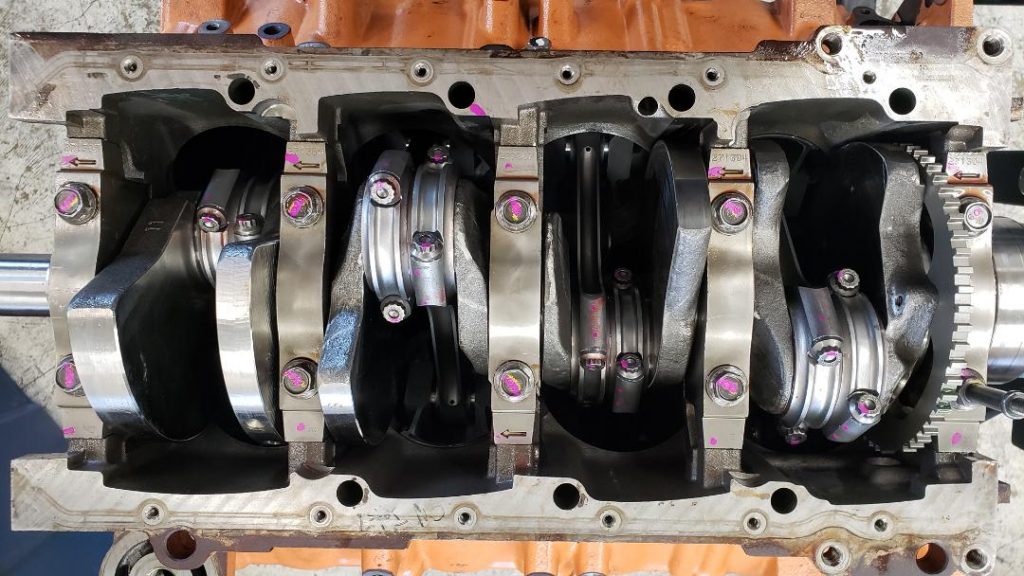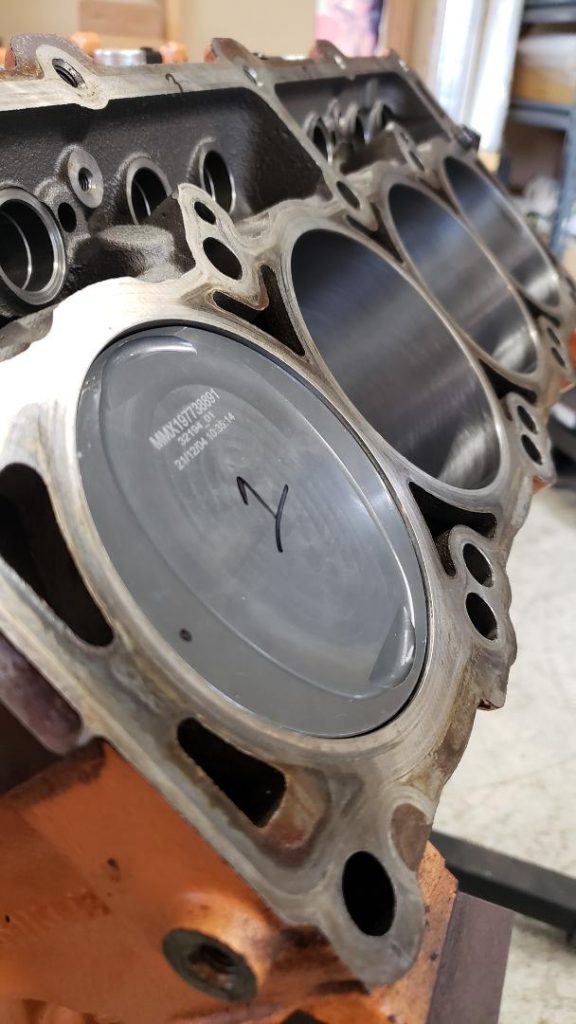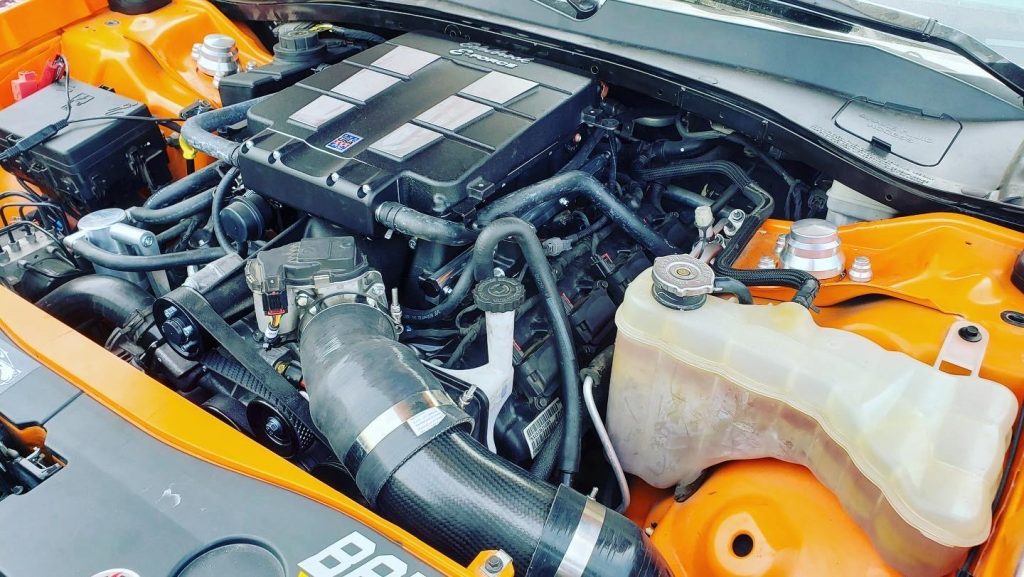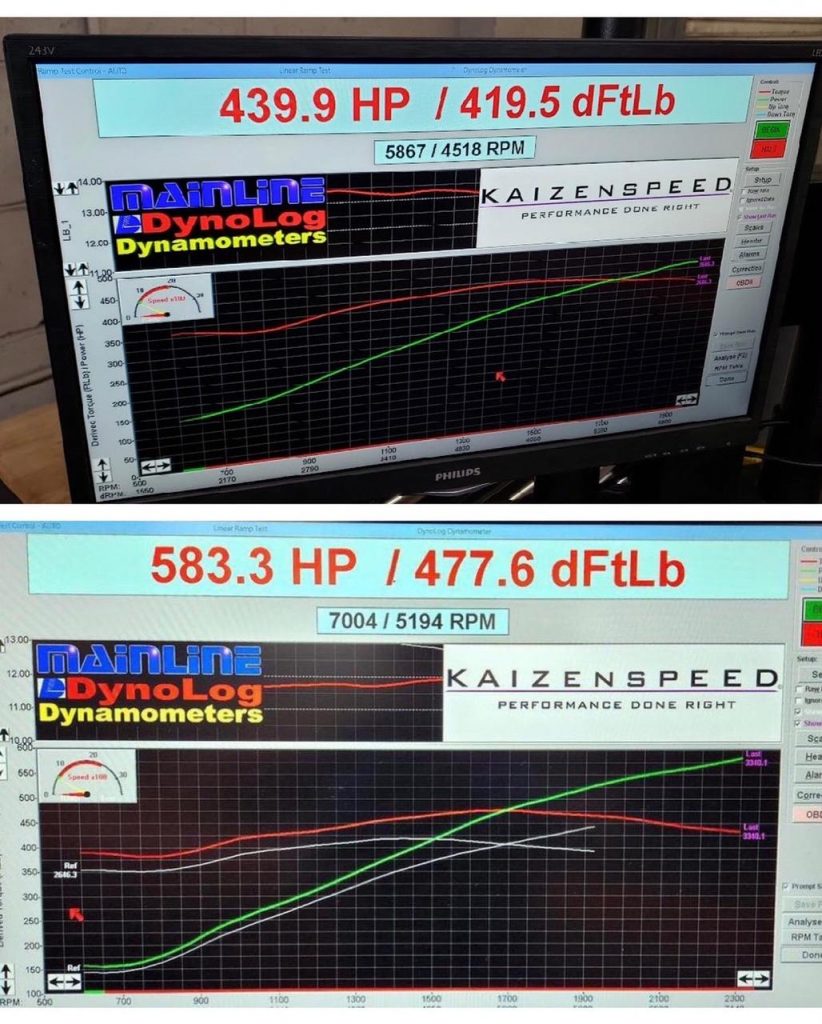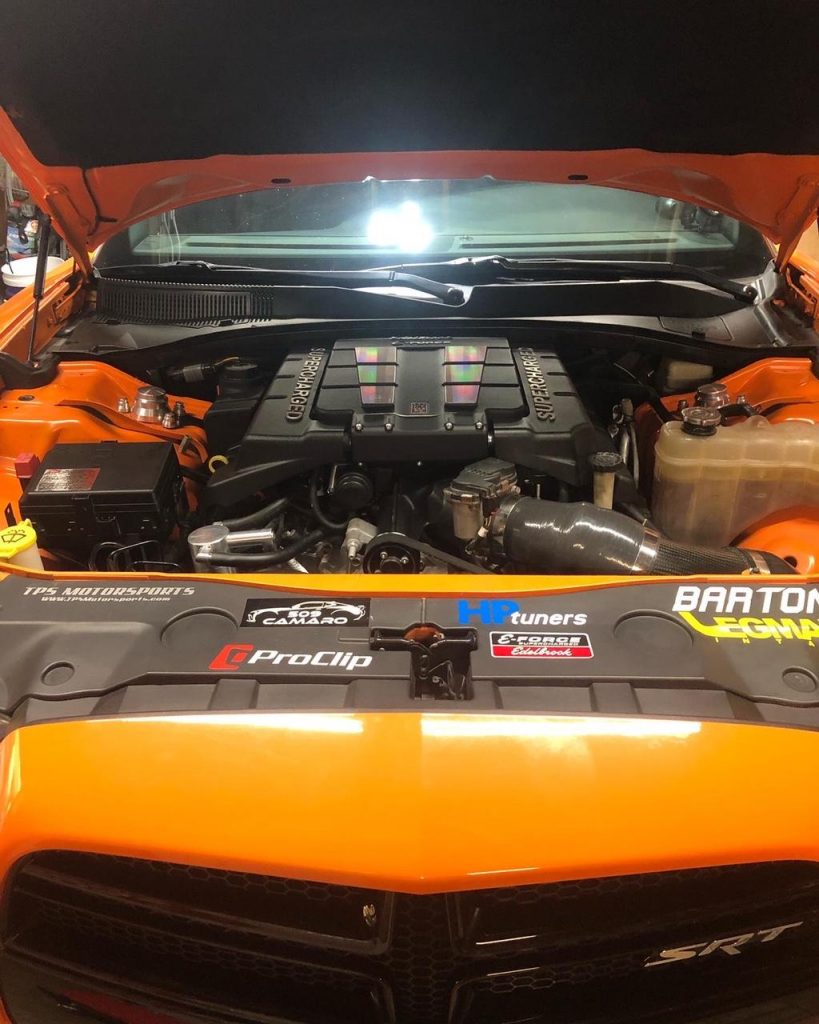 Mike Pringle's Ford F150 4X4 Tribute Truck "Uncle Marv"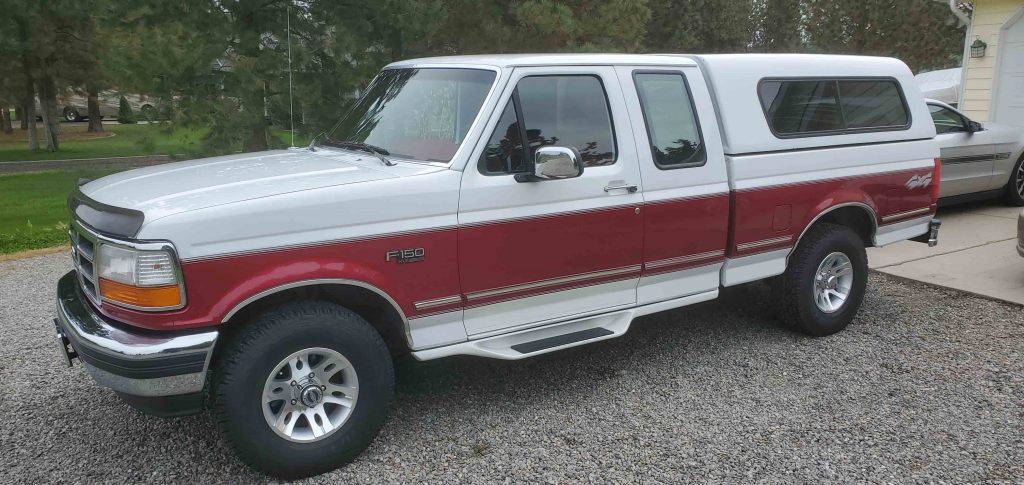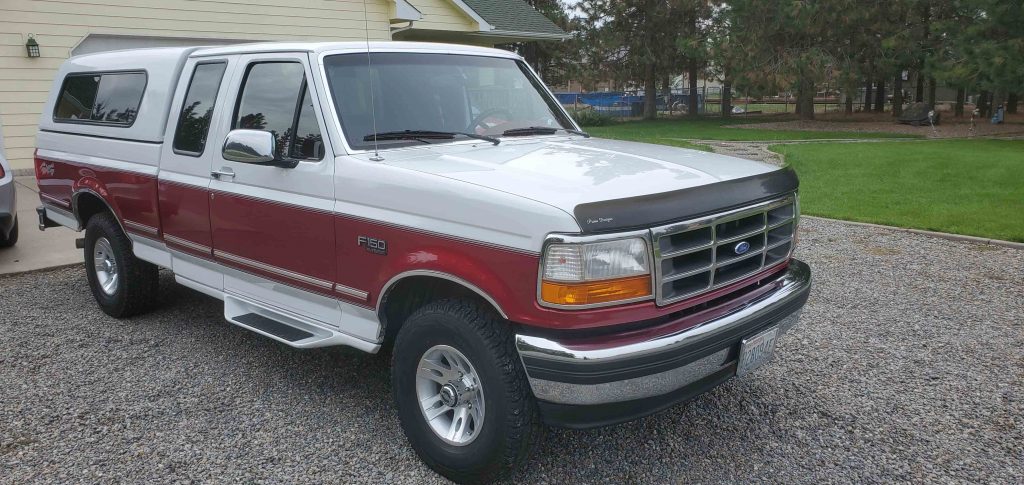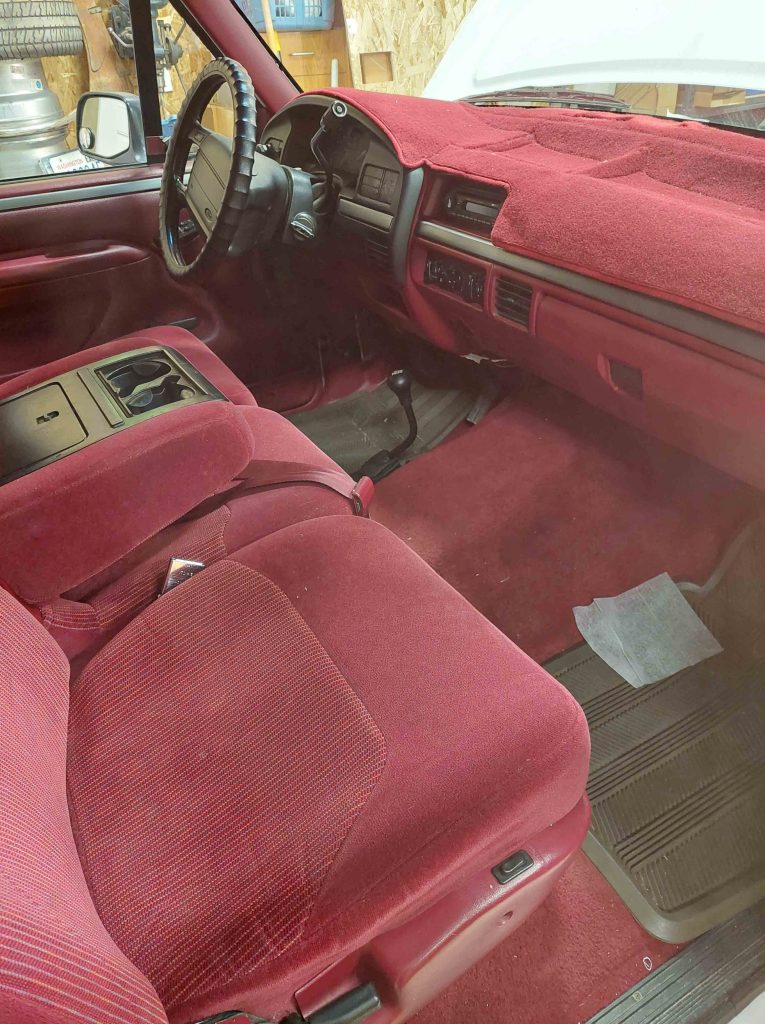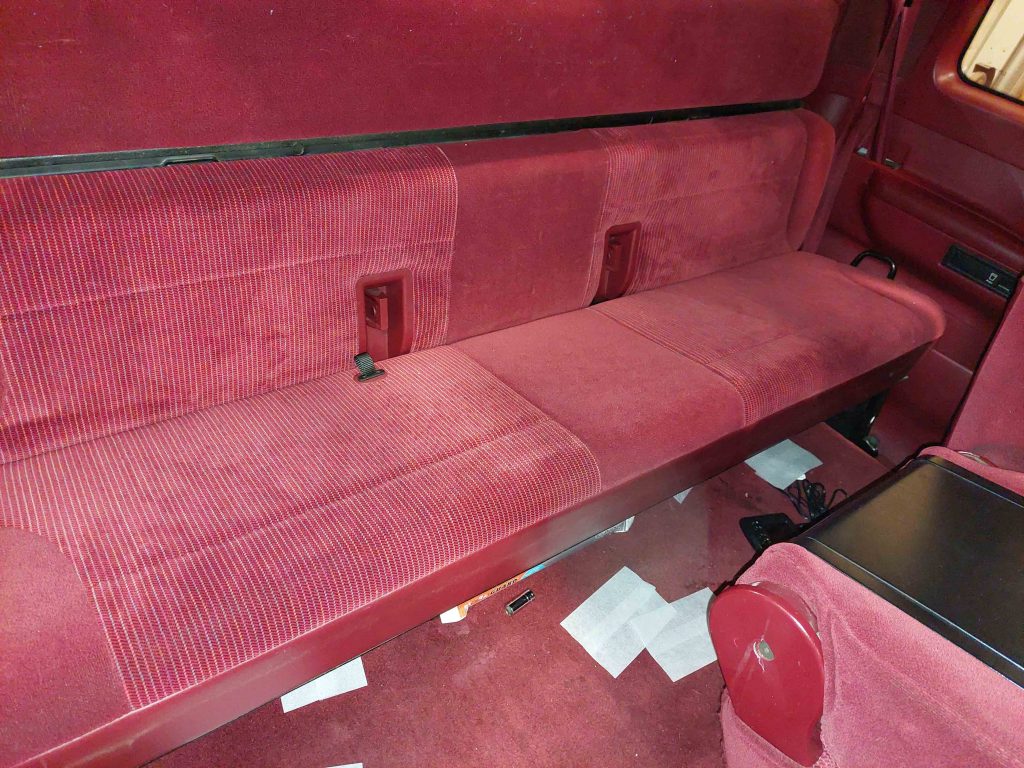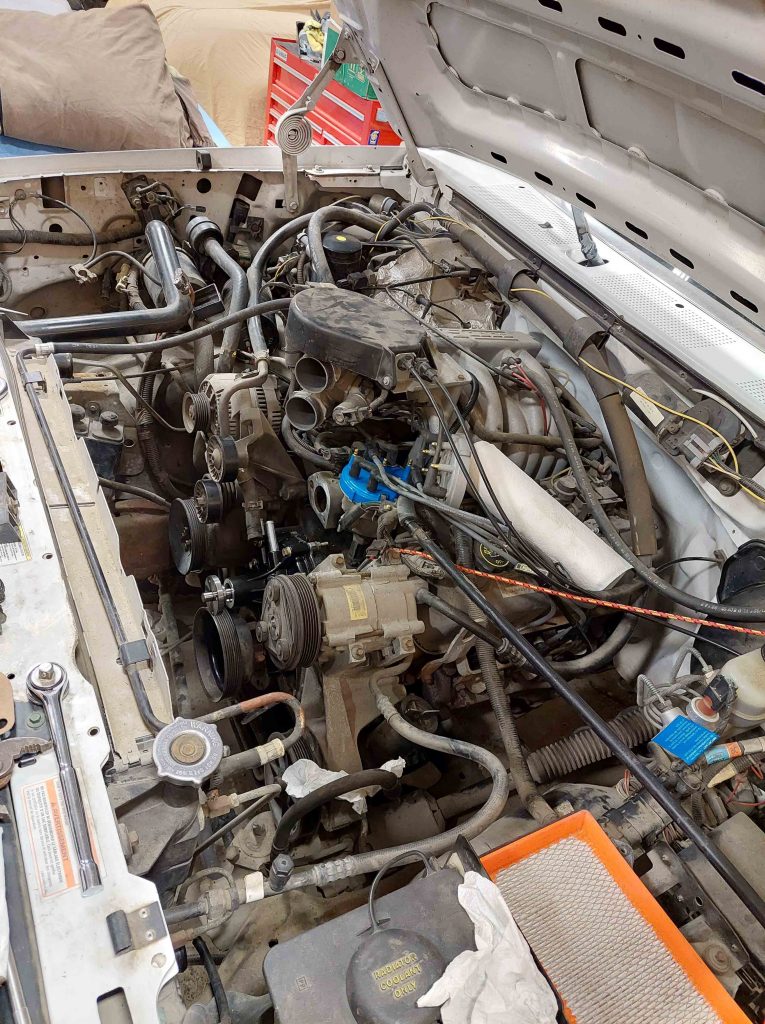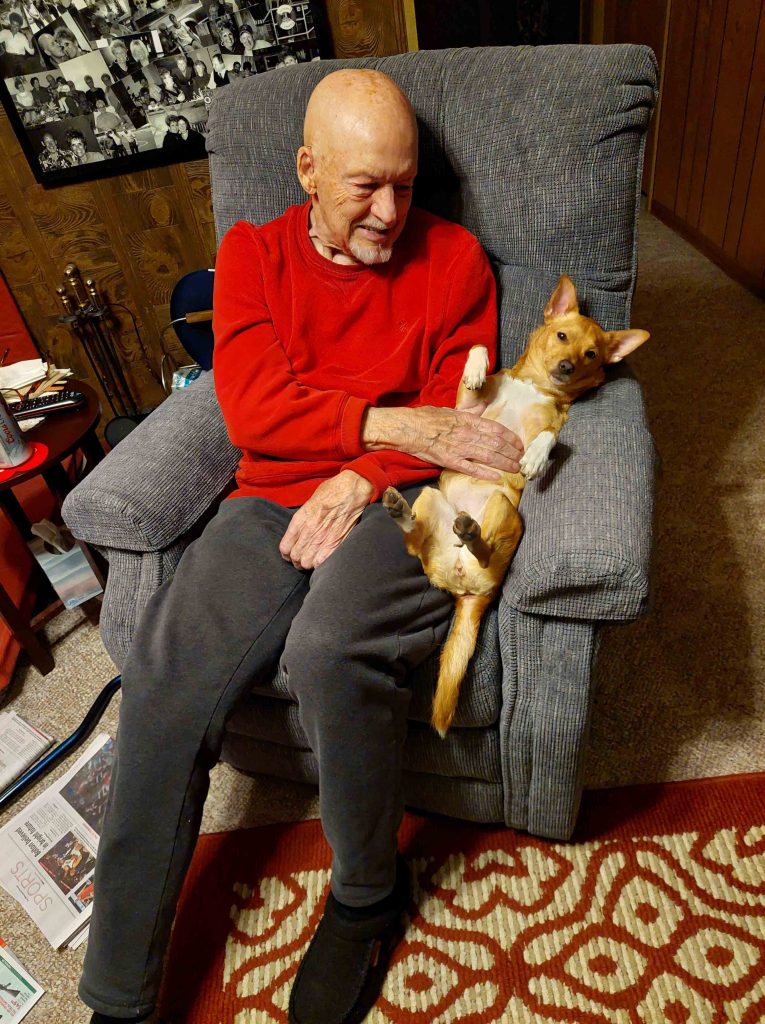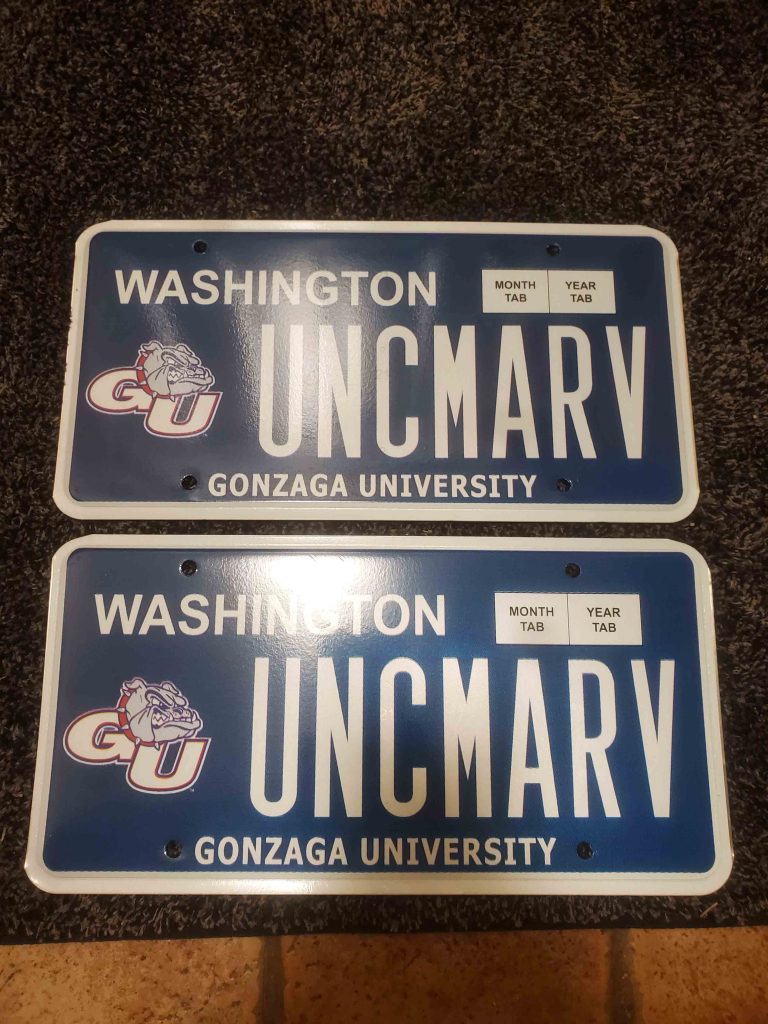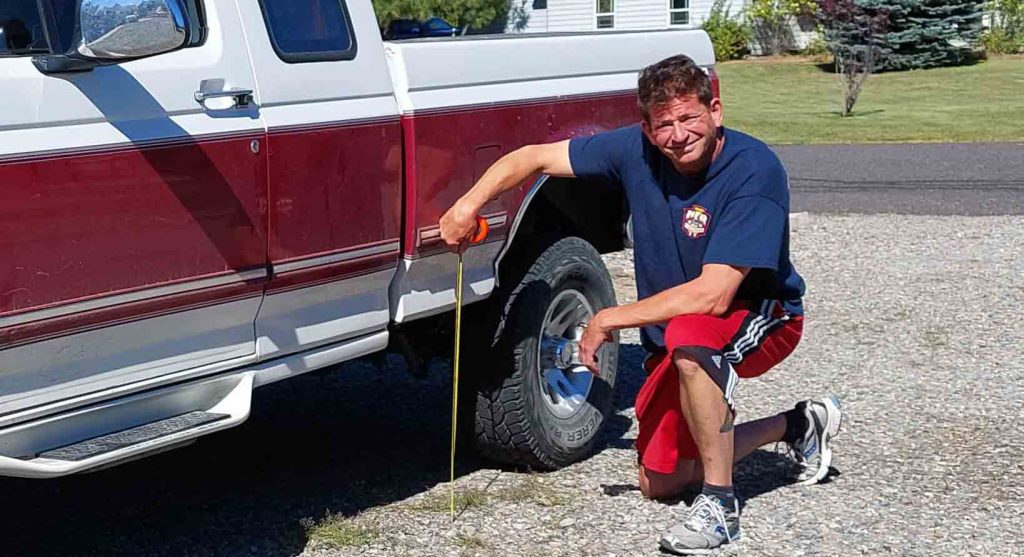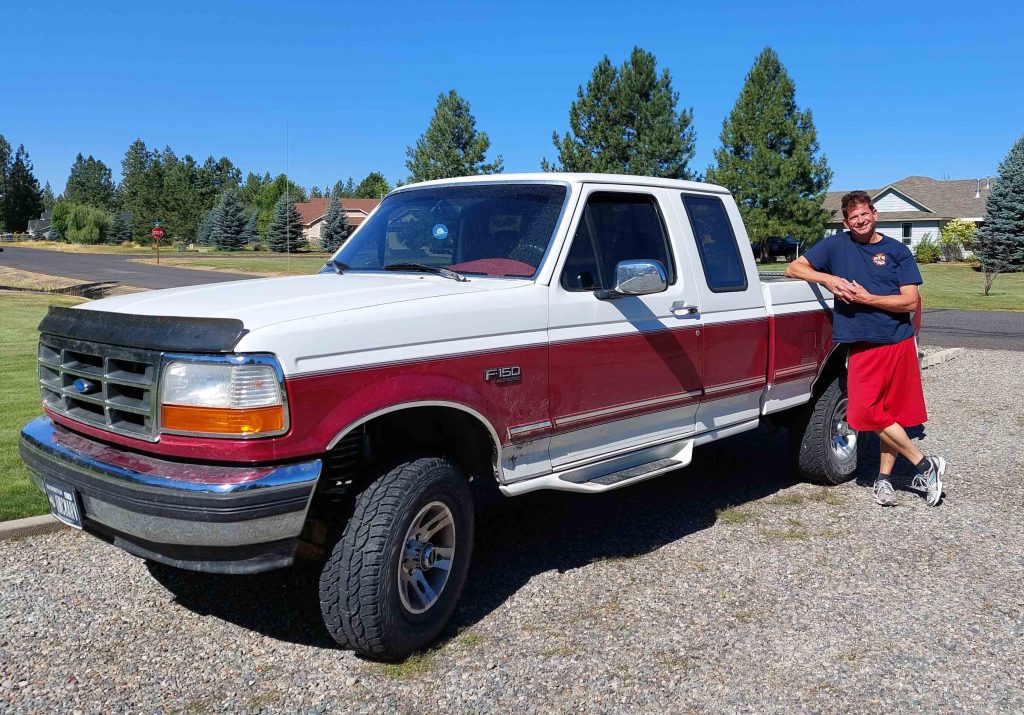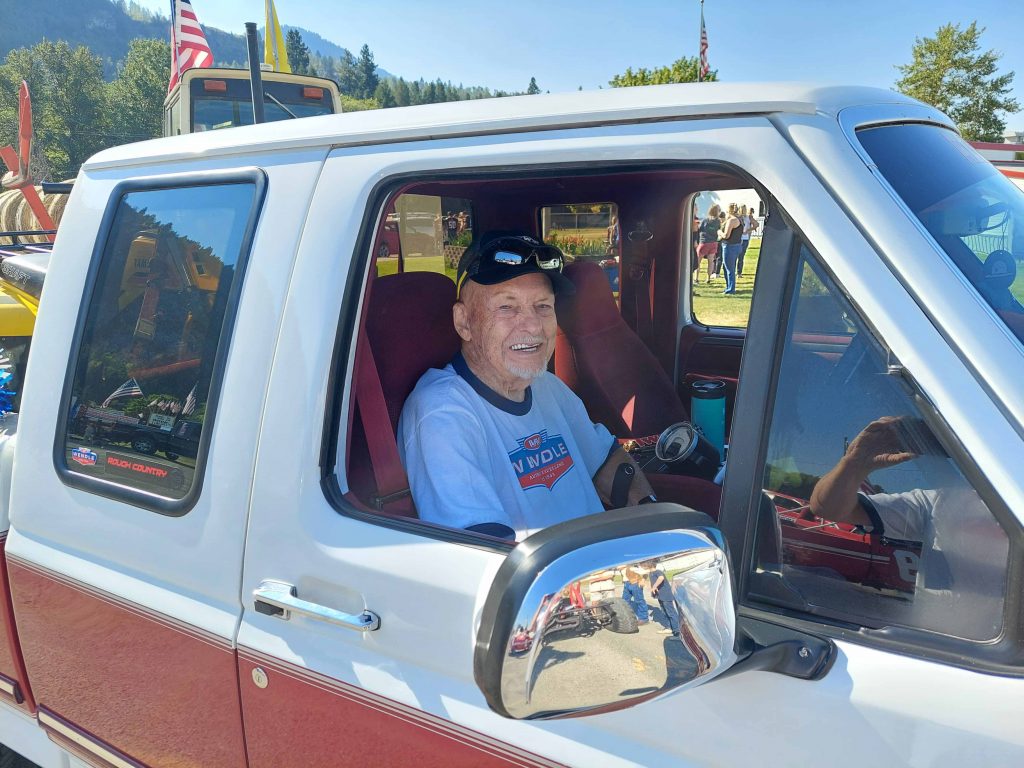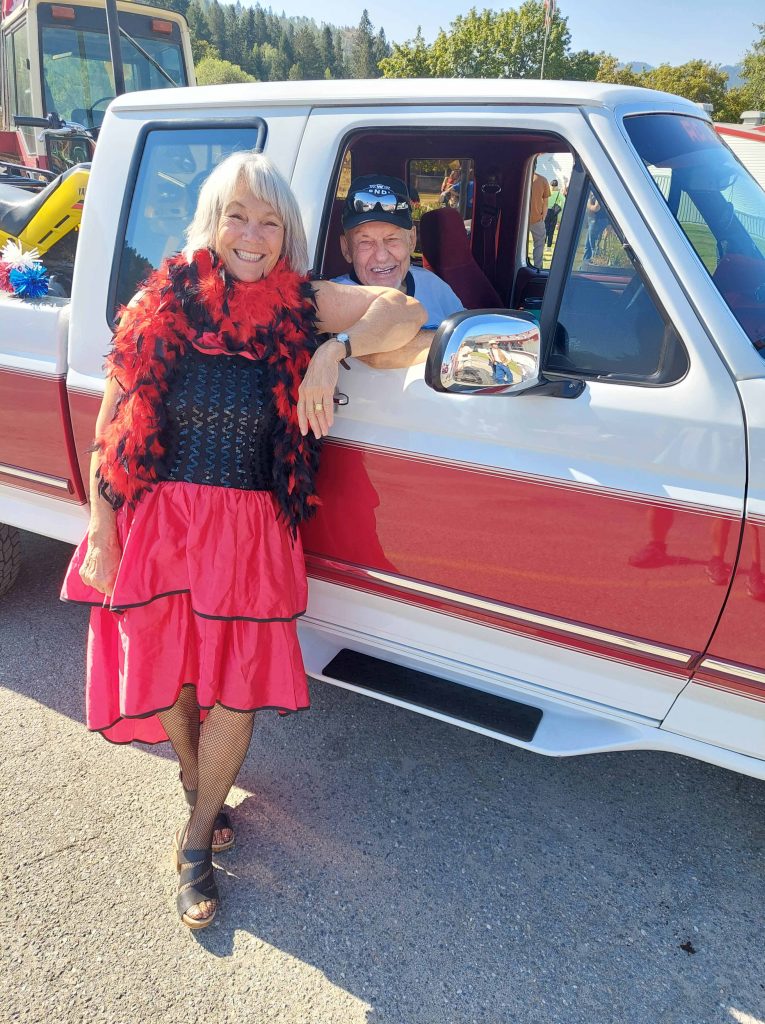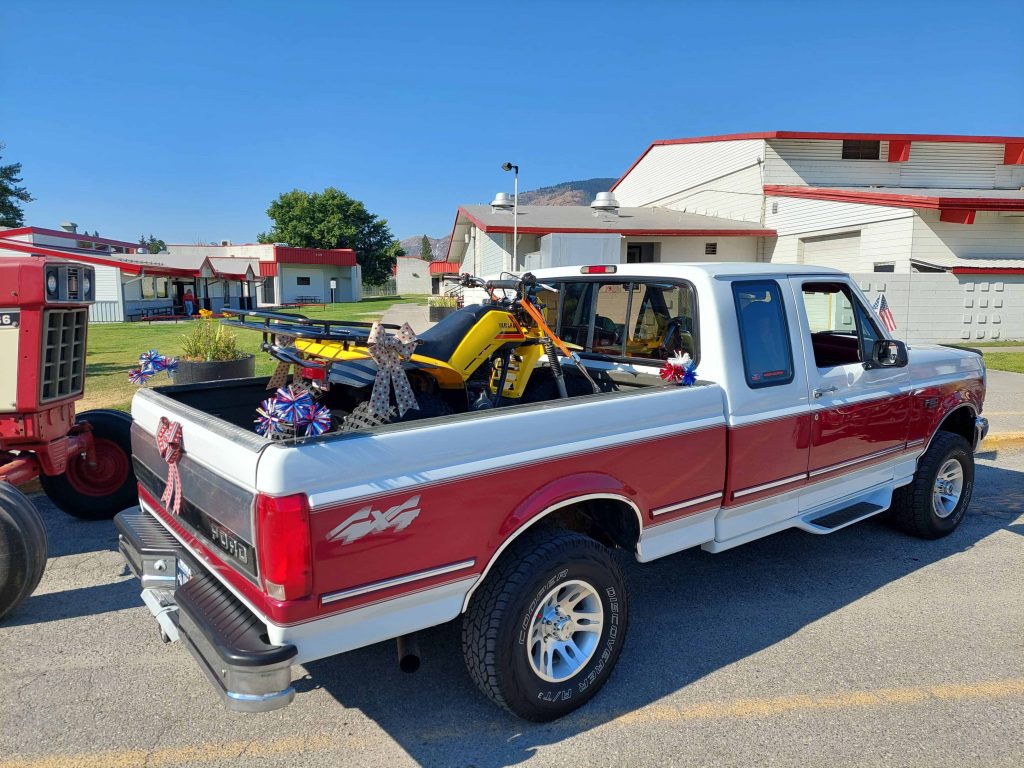 Jim Larson's 1952 Ford 8N Tractor & 1956 Ford F100 Duo
Jim has been restoring this beautiful little Ford 8N tractor back to factory specs. He'll be pulling it with his stunning 1956 Ford F100 stepside. The truck displays the attention to detail and Jim's skills.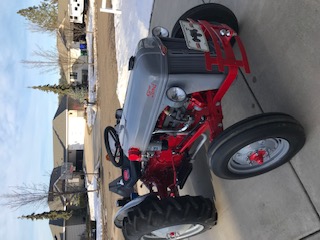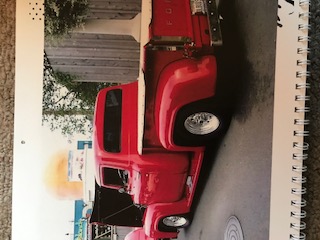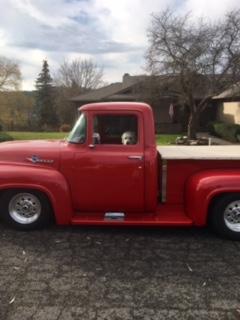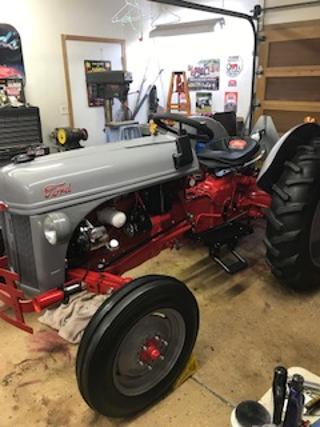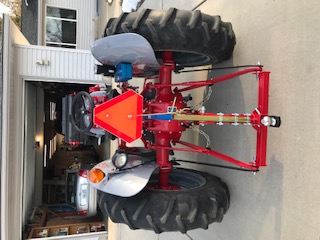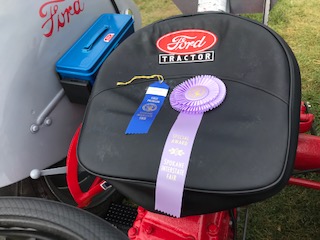 Dale McHargue's 1974 Dodge Dart
This project's story is best told by Dale himself:
Upon retiring I needed something to tinker on…and to spend money on! I bought this '74 Dart a while back and tried to figure out what to do with it, since it was a rust bucket. After it was sandblasted, I started cutting out the front floor pans and the trunk floor and built the trunk floor to accommodate the fuel cell.
While doing that I bought a 360 cubic inch engine and had Gibson Performance do the machining and stroke it out to a 406.
Engine Parts:
Scat crank
SRP Pistons
Scat I-beam rods
Comp cam
Edelbrock aluminum heads
Air gap manifold
Quick-Fuel carb
MSD distributor
In the back end I relocated the leaf spring brackets and installed super stock leaf springs; 8.8 rear end and mini-tubbed the wheel wells.
On the interior I deleted the back seat and added a firewall between the trunk and the interior. I bought used racing seats, a B & M shifter, tach, gauges, switch panel, carpet, and I fabbed up the door panels and headliner.
I replaced the K member that was set up for disc brakes and replaced the master cylinder with a power brake system and had to install a vacuum pump.
The body was pretty straight – all I had to do was fill in the area where the roof met the B pillar and where the marker lights used to be. The body was primed, and block sanded. The color is called Turbine Bronze, and everything was done in my garage except for the paint.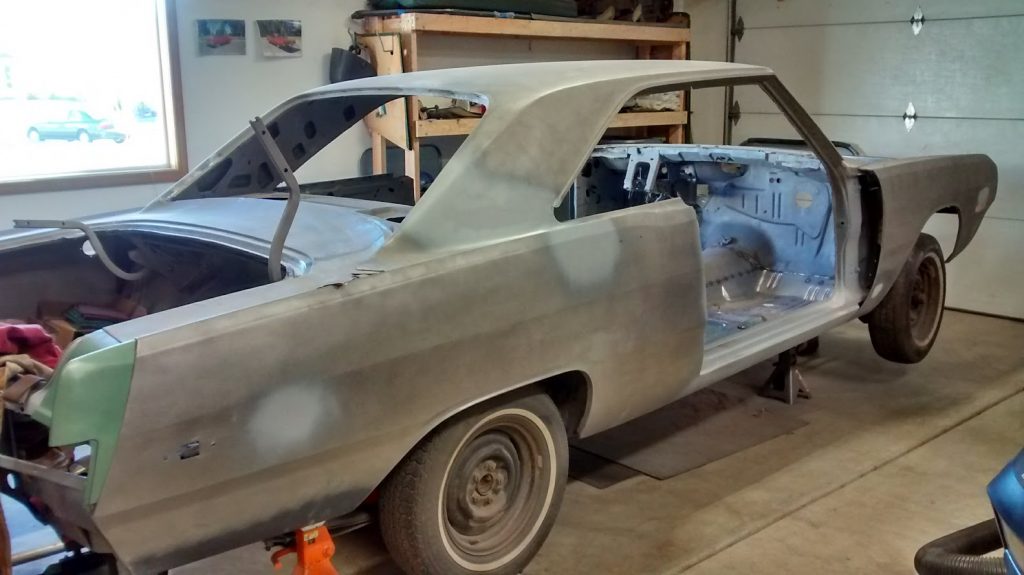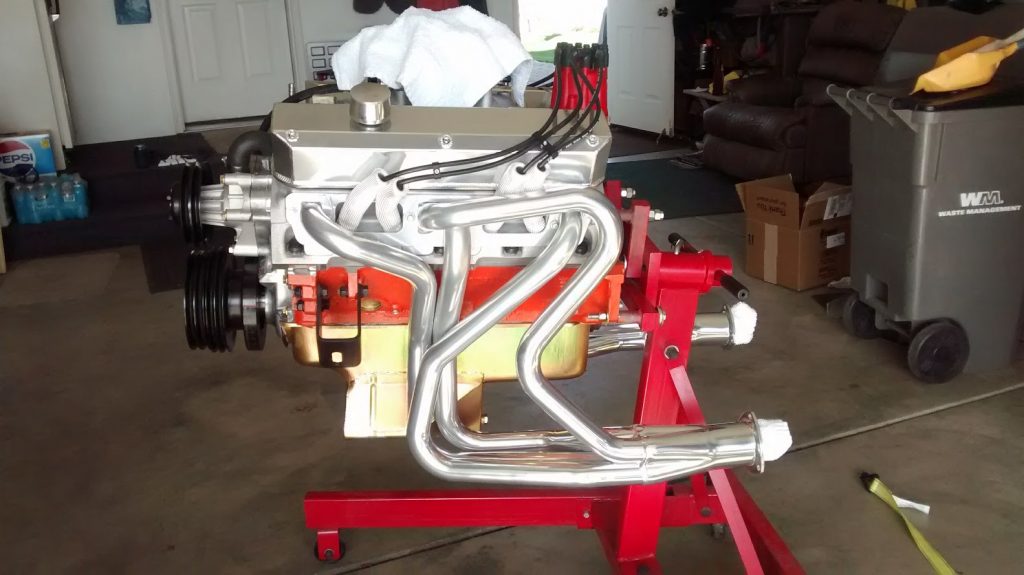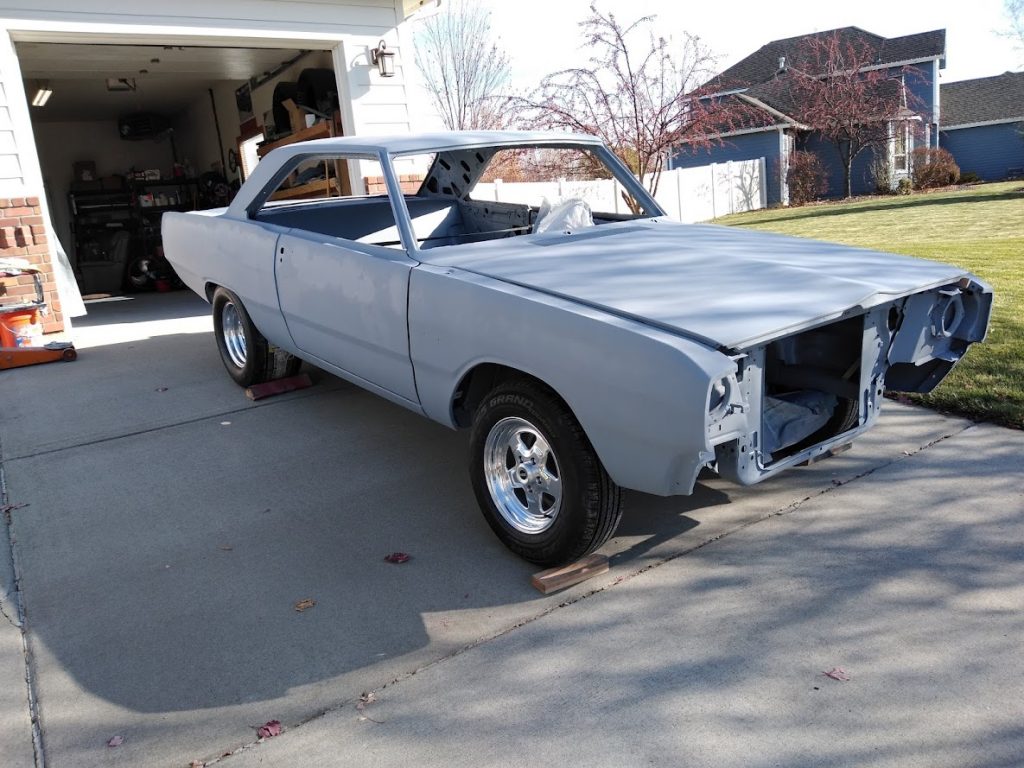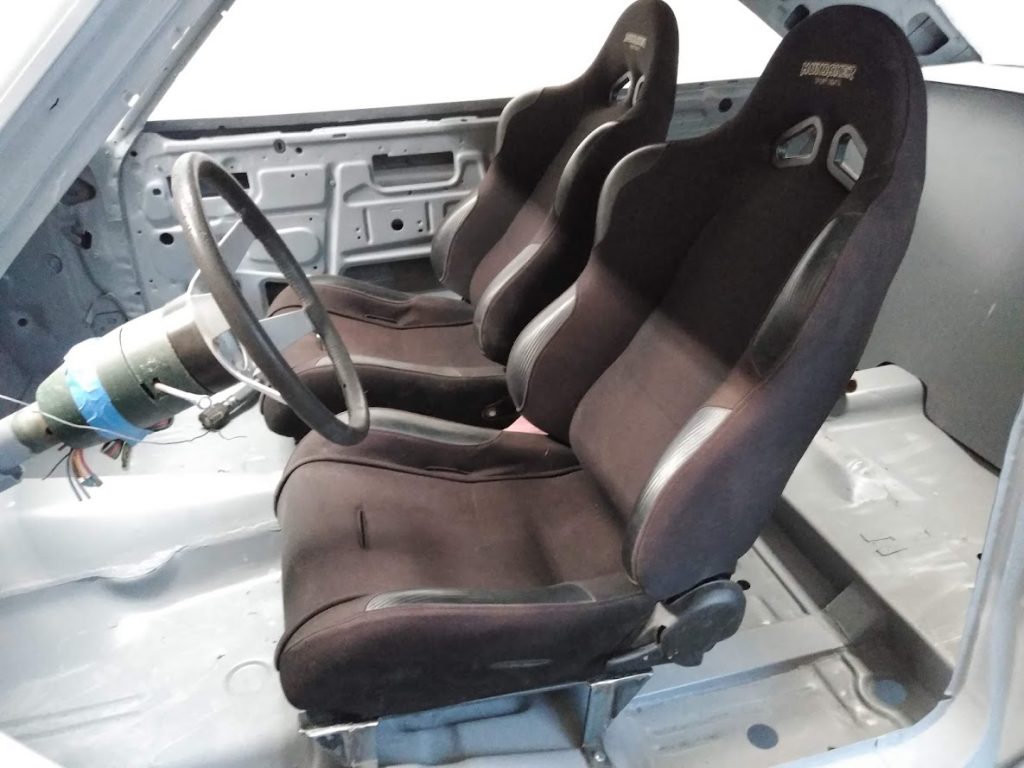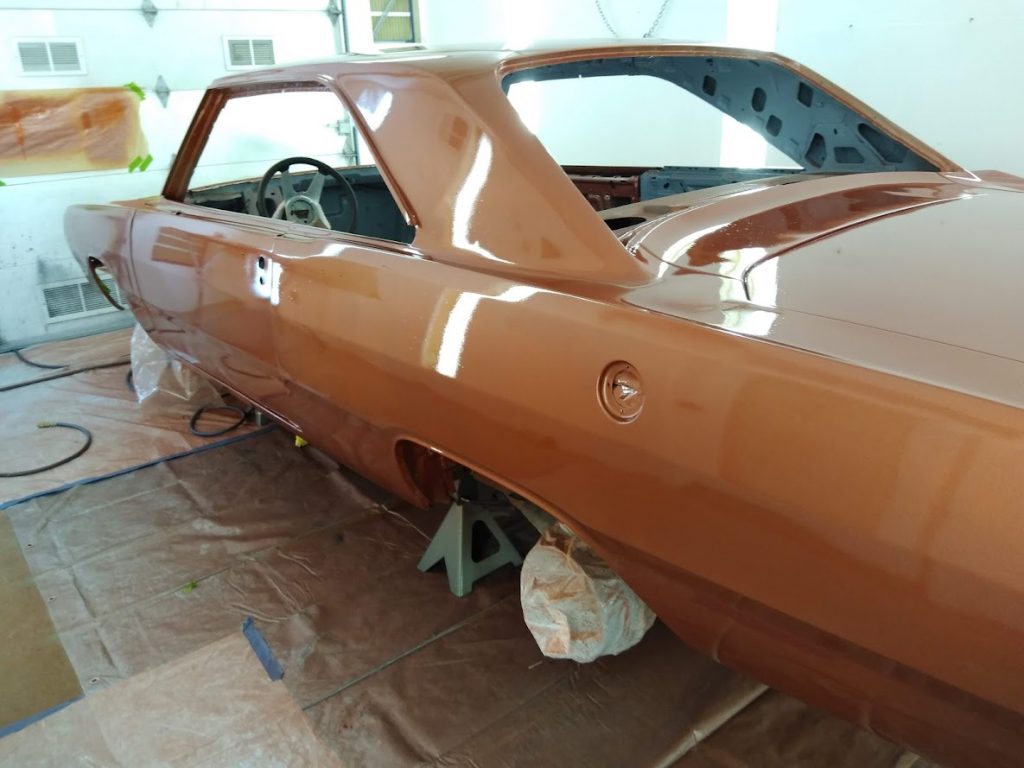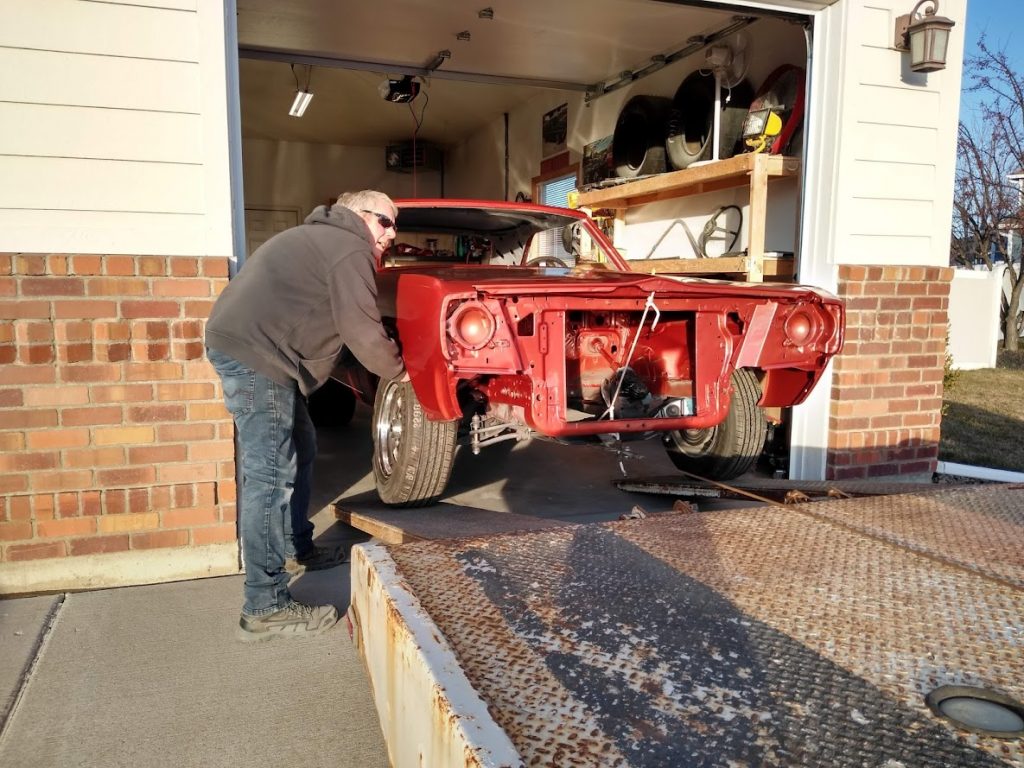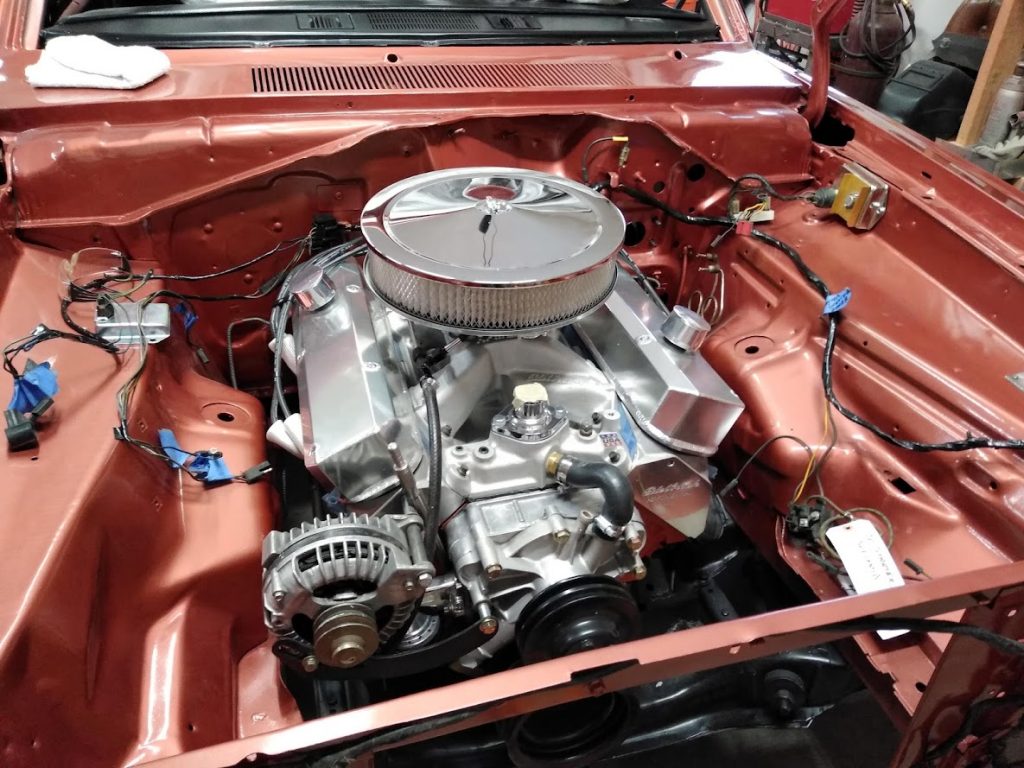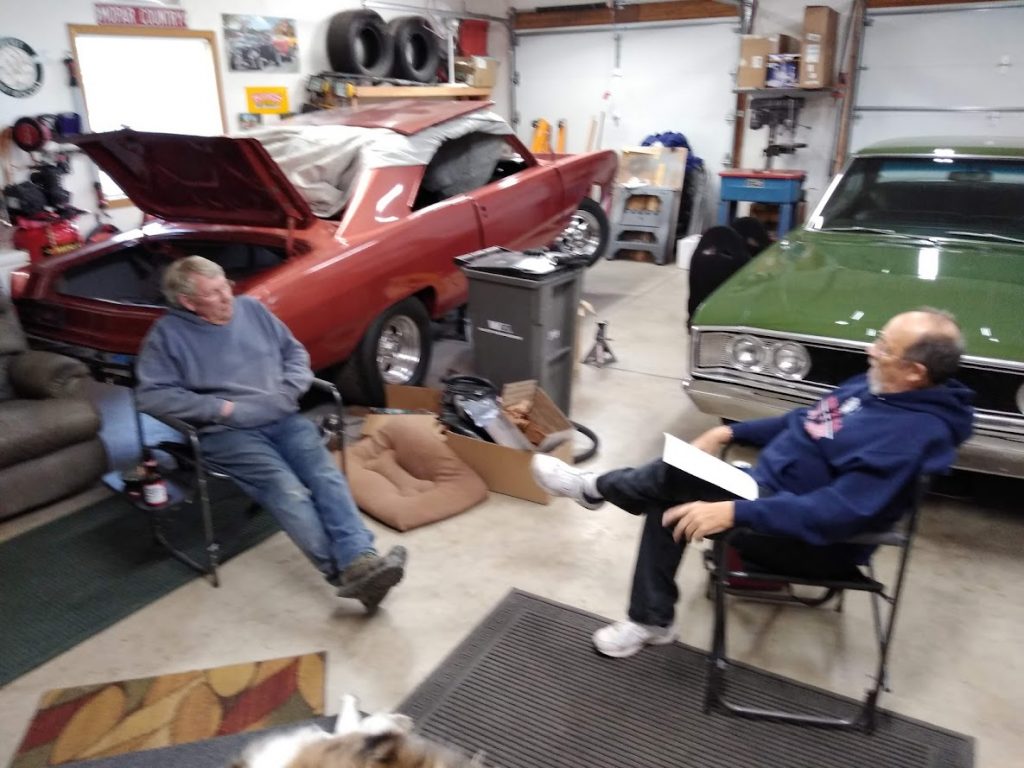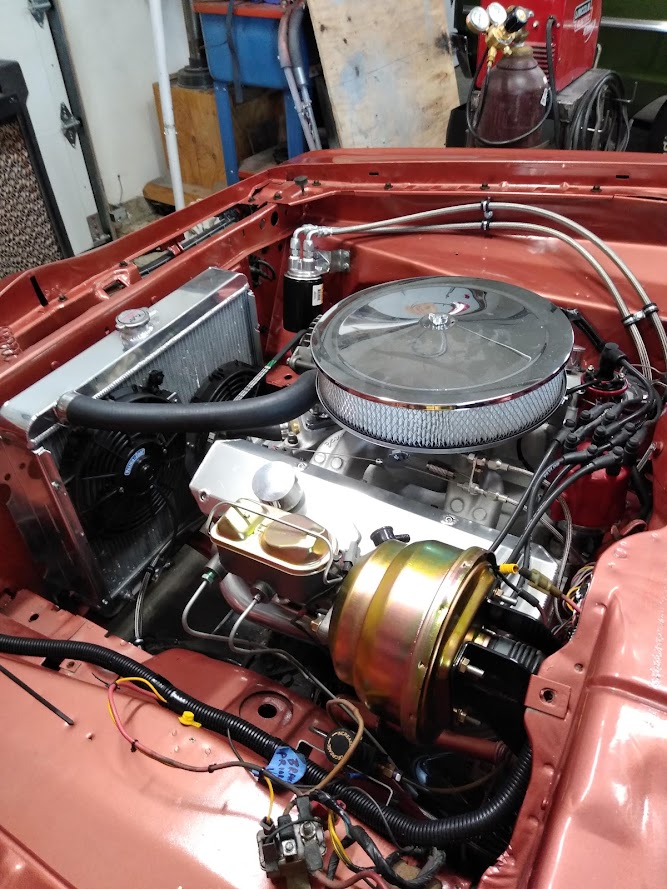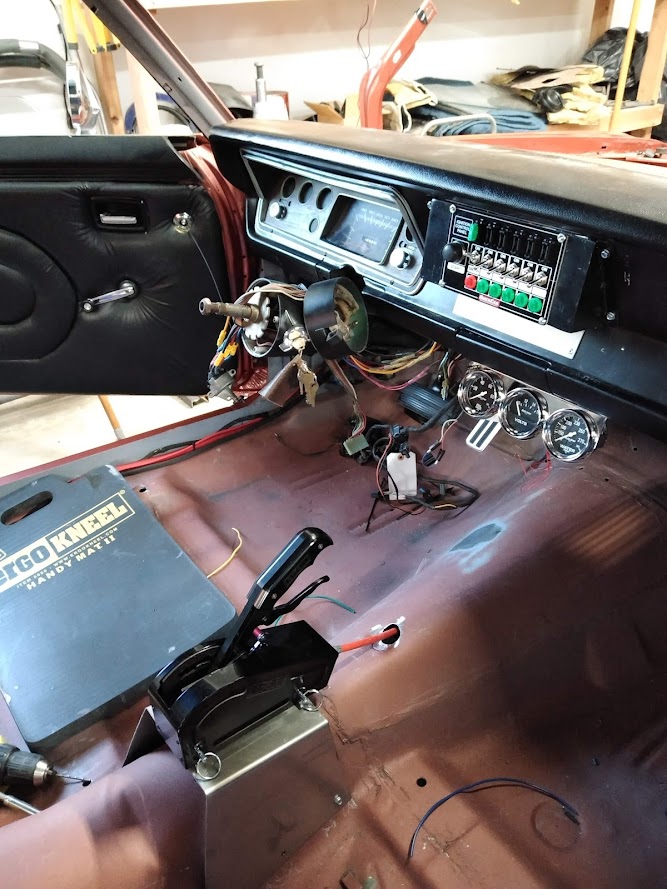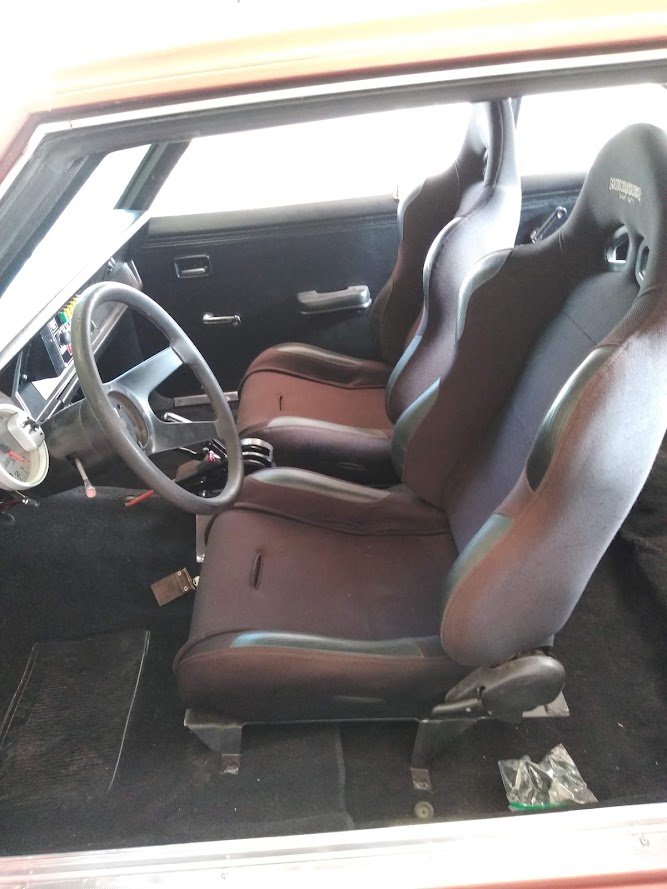 Nice job, Dale!